11 Best Reseller Hosting Companies in 2021
[EXPERT REVIEWS]
Today, we are going to find out the answers to all the pressing questions surrounding the increasingly popular reseller hosting service:
What is a reseller hosting account, and how does it work?
What are the advantages and disadvantages of becoming a reseller?
Which are the best reseller hosting companies?
Of course, no such analysis would be complete without a detailed review of the top contenders. The companies that have the most to offer to any of you looking to start your own business. Be it a rich set of features, advanced management options, or amazing prices — each of these hosts has something you might find interesting.
It was certainly no easy task narrowing them down to just a few names.
Last Updated: November 25, 2020
Advertiser disclosure
This page may contain links to our partners' products and services, which allows us to keep our website sustainable. This means that websitebuilder.org may receive a compensation when you sign up and / or purchase a product or a service using our links. However, all opinions expressed in this article are solely ours, and this content is in no way provided or influenced by any of our partners.
Top 11 Reseller Hosting Companies 2021

SuperCacher tool
White-label services on higher tier plans
Fully-managed WordPress experience
Try Now
Full Review

Weebly site builder
Support always online
Instant account provisioning
Try Now
Full Review
Wholesale services
Advanced ecommerce tools
Drag-and-drop site builder for beginners
Try Now
Full Review
How We Found the Best Reseller Hosting – The Methodology
When we began our initial research, we expected a lot of hosting providers would be offering reseller deals. But we had no idea just how many of them were there.
Typing "best reseller hosting 2020" in Google brought us approximately 7,340,000 results.
We went over a hundred result pages and put down all the mentioned names. We still had a whopping 100+ hosts to sift through.
A lot of those suppliers could quickly be dismissed — little to no online reviews, scarce company information, insufficient reseller deals. A total of 42 companies made our next shortlist.
It was time for more in-depth research. How many providers in our reseller hosting comparison had enough features and unique offerings to best accommodate a growing business? The answer was exactly 28.
Once we signed up for an account with each host, we set up a basic WordPress website and ran extensive speed tests. Four providers proved too slow when it comes to their hardware setup.
The security aspect should never be overlooked, so we gave it a due part in our research — five more hosts fell short during our simulated attacks.
The next step was customer support. We tested the shortlisted candidates for availability, response time, and level of expertise. The list was down to 16 names.
Of course, we had to keep everything within a budget. In our case — the maximum cap was $50/mo. This way, every startup, regardless of its size, could start reselling web hosting.
All those checks resulted in the list below.
We hope it will give you valuable insights and help you start your own successful hosting business.
So let's not waste any more precious time and dive right in.
Best Reseller Hosting
Detailed Reviews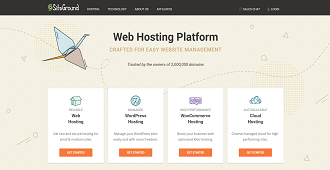 SiteGround Review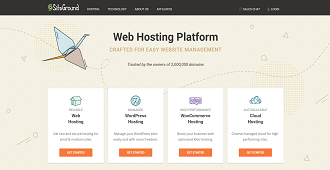 BEST FOR
WordPress resellers
Visit Website
Fully-managed WordPress experience
SuperCacher tool
White-label services on higher tier plans
Daily and on-demand backups/restores
SiteGround has been building a stellar reputation on the hosting market since 2004. It all started as a hobby project between a few student friends from Sofia, Bulgaria, and quickly grew to an enterprise that employs 500+ people in four international offices.
SiteGround is one of the top choices for WordPress users — the company has been partnering with the most popular for years, developing plugins and hosting various WP-related events.
The company already hosts over 2 million client projects, an experience that will undoubtedly come in handy for any SiteGround reseller.
| | |
| --- | --- |
| Pros | Cons |
| Industry-leading support | Limited space |
| WordPress-optimized | No free Private DNS |
| Advanced security | Steep regular rate |
SiteGround Data Center Locations
Chicago, IL (US)
Council Bluffs, IA (US)
Amsterdam and Eemshaven (NL)
London (UK)
Singapore (SG)
SiteGround Features
SiteGround doesn't want to confuse resellers with loads of choices and options — so you have a single all-encompassing package.
Some might see this as a limitation, but wait until you hear what the deal is packing.
You've got 30 GB of ultra-fast SSD storage and traffic that can easily accommodate around 100,000 monthly visits. There is no limit on the number of clients or websites that can utilize those resources.
SiteGround is quite generous when it comes to its reseller features — each account includes a free SSL certificate, Cloudflare CDN, and daily backups.
Some unique features help the provider shine even brighter.
SuperCacher
One of the things that make SiteGround one of the best reseller hosting choices out there is their amazing caching tool.
SuperCacher is SG's proprietary solution for optimizing and speeding up websites. The tool includes three different performance boosters:
Static caching — this helps fetching static data, like images and CSS code, directly from the RAM, instead of the hard drive.
Dynamic caching — you can do the same with dynamic resources like the HTML output of CMS apps like Joomla and WordPress.
Memcached — slow database queries are often a culprit in poor website performance. You can cache table results from the operational memory and significantly minimize your page load times.
Depending on your website, you can utilize just one or mix them up. SiteGround unlocks all three levels for its resellers, giving them full freedom and control over website performance.
Managed WordPress
SiteGround and WordPress go together like peanut butter and jelly.
A proud partner of the project for over a decade, this web hosting reseller has a lot to offer to WP developers:
WP-optimized servers
one-click site staging
automatic WordPress and WooCommerce installation
core and plugin auto-updates
advanced caching
In short, SiteGround is an absolute no-brainer if you are looking for WordPress reseller hosting.
You can also check our mind-boggling WP facts and stats here.
SiteGround White-labeling
You can split your reseller space into different subaccounts and give them access to a variety of site tools. Those areas never show the SG logo and branding elements.
Developers and web designer agencies can find another use of the reseller platform.
If your clients prefer to keep their current hosting, you can still easily work with them through SiteGround. The provider gives you an option to ship completed projects to outside accounts in a matter of a few mouse clicks.
An all-round versatile reseller solution.
SiteGround Support
It would be great if your hosting provider could also serve your clients while you just rake in the profits, but that would defy the purpose of reseller hosting solutions. You want to build your own brand, independent of your supplier.
That doesn't mean you can't benefit from excellent support.
SiteGround offers all its resellers 24/7 assistance via multiple communication channels — live chat, phone, email, and ticketing system.
As for the level of support — that's where SG really kicks it into high gear. The provider is famous for its fast and polite operators, regularly trained in different aspects of the business.
Resellers can contact SiteGround with their client's questions via internal ticketing and get an initial response within minutes.
SiteGround Reviews
Trustpilot score — 4.8 / 5 (3,631 reviews)
HostAdvice score — 9.7 / 10 (2,214 reviews)
Sitejabber score — 4.8 / 5 (67 reviews)
SiteGround's high review scores and positive online reputation come as no surprise. The company has been advocating a client-centric attitude for years, and people duly appreciate the effort.
But it's not just the industry-leading support that clients are praising — plaudits often go to the fast servers and user-friendly interface as well.
SiteGround doesn't leave any negative reseller hosting reviews unnoticed — there is always a company representative trying to offer extra assistance within a day. That's the kind of swift and efficient operation that makes clients fall in love with the provider.
SiteGround Plans and Pricing
SiteGround offers a single reseller package with a clear and comprehensive pricing policy.
New clients get an introductory discount — regardless of their chosen billing period, they take advantage of a flat $11.95/mo rate. Should you choose a monthly deal, it will include a $24.95 one-time setup fee.
If you're sure that SiteGround offers the right web reseller program for you, best commit for a longer-term initially. The regular rate is quite steeper come renewal — valued at $34.95/mo, it is far from the most affordable deals out there.
SiteGround Verdict
SiteGround has a lot to offer to anyone who wants to use their services to become a host. The robust reseller deal comes with some unique features and security enhancements. Customer support is a particular highlight, and Siteground clients often praise the swift and professional assistance in times of need. #1 choice for WordPress users.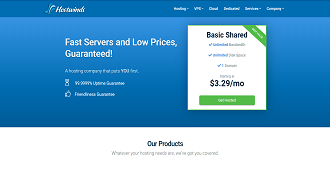 Hostwinds Review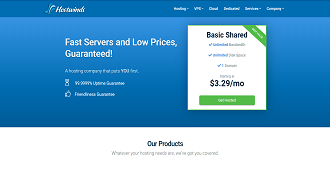 BEST FOR
Startup resellers
Visit Website
Instant account provisioning
The more you buy - the more you save
Weebly site builder
Support always online
Hostwinds was founded in 2010 and based its goals on three pillars — Performance, Support, and Dedication.
The company has expanded its product portfolio several times in the last decade, adding cloud hosting, Windows/Linux VPS solutions, and dedicated servers. They say appetite comes with eating, so the desire to offer some of the best reseller hosting deals just arose naturally.
Hostwinds comes forth with some bold promises — 99,9999% uptime and 100% customer satisfaction guarantee.
Let's see if this checks out.
| | |
| --- | --- |
| Pros | Cons |
| Affordable prices | Monitoring is a paid feature |
| Unlimited space and bandwidth | Lack of company information |
| Instant provision | Speed could be better |
Hostwinds Data Center Locations
Seattle, WA (US)
Dallas, TX (US)
Amsterdam (NL)
Hostwinds Features
There are two types of services you can offer with Hostwinds — under your provider's name or using white label web hosting.
In the first scenario, you are basically utilizing HW's shared hosting and accommodating all clients on a single cPanel.
The packages mostly vary in the number of domains you can add under your control panel. Apart from that, all plans enjoy the same perks — SSD space, free SSL certificate, no-cost website transfers.
A couple of features make Hostwinds particularly appealing:
Weebly Site Builder
Creating a website for the first time might be a scary experience for a first-time user. It's understandable — there are so many platforms to choose from and things to consider.
That's why site-building tools are all the rage right now.
Many hosting providers offer some kind of site builder for a quick and easy project launch. The problem is, they are often too rudimentary and limited in design and functionality.
As one of the most popular website builders on the markets, Weebly offers more than your run-of-the-mill solution. Stunning visuals, user-friendly interface, mobile app — Weebly's got it going on.
Nightly Backups
You can never go overboard when it comes to the security of your reseller hosting account – just check the 2020 cyber crime statistics.
Regularly backing up your data is critical for disaster control, and Hostwinds chooses the most appropriate time at night to do that. The company utilizes Cloud Backups to guarantee security and easy access to your data.
You can also check out the extra service called Shared Backups. This solution lets you not only store but also give outside access to backed-up information to any collaborator.
Shared backups come at $3/mo + $0.015 per GB monthly storage.
Hostwinds White-labeling
Establishing your own hosting brand is where the real reseller value lies.
Hostwinds offers users an unlimited reseller hosting deal with a management and billing software included. You can customize your pricing, and the provider won't charge you any transaction fees. All the money goes straight in your pockets.
The procedure for adding users on your white label package takes zero effort on your side:
Client orders an account on your website
Hostwinds instantly deploys the service
Client gets an automated welcome email
You can sit back, relax, and concentrate on promoting your business.
Hostwinds Support
Problem resolution is another area where Hostwinds scores high. That's particularly praiseworthy as cheap reseller hosting and excellent support rarely come hand in hand.
The provider is always ready to lend a helping hand when you need it. All support options are clearly visible on the company website and accessible with a simple mouse click — live chat, phone line, ticketing system, knowledge base.
We tried the live chat on a few occasions and, while not the fastest, the initial connection and operator replies rarely took more than a minute or two.
The Hostwinds operators proved worthy of their fame — they were always very friendly and quick to find the right solution.
What's more impressive was how they performed in times where we seemed stressed and frustrated. The support rep just took a step back and re-assessed the situation, calmly explaining the best possible scenario for our specific problem.
An excellent choice for startup reseller companies and more support-demanding clients.
Hostwinds Reviews
Trustpilot score — 4.1 / 5 (68 reviews)
HostAdvice score — 9.2 / 10 (641 reviews)
Sitejabber score — 4.8 / 5 (576 reviews)
Low prices often mean low quality of service, but not when Hostwinds is concerned.
Clients seem particularly happy with the fast servers and efficient support assistance, benefits that often come with more premium solutions. That's why HW's high scores across all review platforms are anything but surprising.
Billing issues seem to be Hostwind's Achilles heel. Disgruntled customers report unauthorized fees, problems with refunds, and overall inability to reach timely support.
Unfortunately, the company doesn't seem to be actively defending its honor and leaves such damaging reviews without proper explanation.
Hostwinds Plans and Pricing
Reseller Basic — from $3.29/mo
Reseller Advanced — from $4.23/mo
Reseller Ultimate — from $5.17/mo
White Label Hosting — from $10/mo
Hostwinds tries to tackle the saturated reseller market by offering amazingly low prices.
Entry-level deals start from $3.29, and the top-tier package barely exceeds $5/mo — a price that easily beats even most shared hosting services out there.
Even if you want to mask your connections with Hostwinds completely, the White Label deal is more than budget-friendly — a flat $10/mo, regardless of the chosen billing period. A pleasant surprise awaits at the checkout — new clients can now start their journey as white label hosts for as low as $6.75/mo.
Those monthly rates easily make Hostwinds one of the most affordable reseller hosting choices.
Hostwinds Verdict
Hostwinds offers affordable hosting for both new and existing resellers. The accounts are surprisingly feature-rich given their price tags — free site transfers, SSL certificates, and nightly backups are all part of the deal. Whether you want to fix your clients with Hostwinds accounts or choose to operate as a separate hosting entity — there is a fitting solution.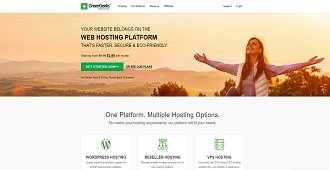 GreenGeeks Review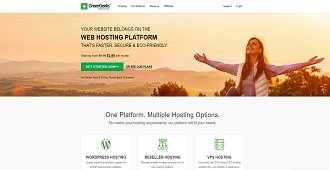 BEST FOR
Green hosting resellers
Visit Website
Wholesale services
Advanced ecommerce tools
Drag-and-drop site builder for beginners
Real-time security scanning
If the name doesn't give it away, GreenGeeks is the most environmentally-friendly contender on our list. Vouching for a cleaner and greener future, the company gives back 300% of its energy consumption in the form of renewable energy.
The success story started in 2008 when Trey Gardner founded GreenGeeks. He already knew hosting inside and out, from his previous endeavors with companies like iPage, Dot5Hosting, LunarPages, and HostPapa.
GreenGeeks is deservedly among the best reseller hosting suppliers. The provider's client-oriented approach and flair for innovation already make 40,000+ clients, and their 500,000+ websites feel right at home.
| | |
| --- | --- |
| Pros | Cons |
| Free wildcard SSL | Limited number of cPanel accounts |
| Enhanced scalability | Backups kept for 24hrs only |
| Green-friendly solutions | Shady Excessive Usage policy |
GreenGeeks Data Center Locations
Chicago, IL (US)
Phoenix, AZ (US)
Montreal (CA)
Amsterdam (NL)
GreenGeeks Features
GreenGeeks flaunts five reseller accounts, varying in the number of cPanel accounts you can utilize — 10 on the lowest up to 50 on the highest plan.
The reseller hosting plans are all-unlimited, meaning there is no cap on your space and traffic allocation.
GreenGeeks ensures your optimized speeds via supercharged LiteSpeed webservers with SSD-based RAID-10 storage arrays. A proprietary PowerCacher addon is available for all reseller clients.
No worries if your clients currently host their websites elsewhere — GreenGeeks will happily migrate the data of up to 30 cPanel accounts for you.
As for new customers, you can always offer to get them a domain as well — your reseller deal fixes you up with a free eNom account, where you can register hundreds of different TLDs.
Wholesale services
GreenGeeks is an excellent choice if you want to resell hosting services to a lot of clients.
The more you buy with GG — the better your rates get. You can easily go beyond the 50 cPanel account limit on the highest-tier reseller deal. It takes a simple contact with the company sales team, and they will fix you up with an upgrade.
You can only add new cPanels in blocks of five, though, but if you're at the point where you need 50+ accounts, you're probably looking for a bulk deal anyway.
Similar price rebates apply for the domain names, so the more you grow your business with GreenGeeks — your per-client costs get lower.
Optimized for ecommerce
The Geeks make great efforts to support online shops and ecommerce businesses that want to benefit from their cPanel reseller hosting.
You have instant access to a variety of webshop apps, and you can install your software of choice in a matter of a few mouse clicks. Be it WooCommerce, Magento, PrestaShop, OpenCart — GreenGeeks has them all and more.
The free Wildcard SSL ensures you can safeguard your domain and all associated subdomains. You can easily purchase private SSLs for your clients as well.
Servers on the Pro and Premium packages are PCI compliant, so you can even store credit card details if needed, as long as you follow the GDPR and PCI DSS rules.
GreenGeeks White-labeling
Our reseller review affirmed GG's position as one of the more generous hosting providers. Anyone willing to dip their toes in the business has all the equipment needed to get things going.
A free WHMCS license? Sure.
Private nameservers? Check.
Free Wildcard SSL? Do you even need to ask?
GreenGeeks gives resellers all the scalability they need — as your client projects grow, you can add or adjust resources on-the-go. This goes for the storage space, traffic, even RAM.
GreenGeeks Support
The prominent green hosting provider can do better when it comes to availability in times of need.
24/7 services have been the industry standard for some time now, and the competition is constantly looking to offer more and better communication channels.
That's the kind of attitude that keeps you among the best reseller hosting suppliers.
You can reach GreenGeeks non-stop only via live chat, with a phone line available Mon-Sun, 9 am to 12 am EST. You can also try the email support… if you're not in a hurry. It often took hours to hear back from GG, and our questions usually needed several replies to be resolved.
Still, the live chat worked well on several occasions, giving us a good idea of support's level of expertise. The sales operators were well-acquainted with the services they're selling, helping us with the most suitable plans for our supposed needs.
GreenGeeks Reviews
Trustpilot score — 4.6 / 5 (263 reviews)
HostAdvice score — 8.2 / 10 (148 reviews)
Sitejabber score — 2 / 5 (5 reviews)
Reviews about GreenGeeks are mostly positive.
The US company has a reputation of a host that makes good on its promises. Our speed and uptime tests confirmed this reseller hosting service is of the highest standard.
There are some alarming signals, though.
A good number of negative reviews are quite recent, and GreenGeeks offers no explanation in regards to the client problems. Some of them are pretty typical and concern the higher renewal prices, but others unveil more pressing concerns like lack of GDPR compliance and improper server setup.
A more hands-on approach to billing and support matters would only do GreenGeeks good.
GreenGeeks Plans and Pricing
Reseller 10 — from $19.95/mo
Reseller 20 — from $34.95/mo
Reseller 30 — from $44.95/mo
Reseller 40 — from $54.95/mo
Reseller 50 — from $59.95/mo
New GreenGeeks reseller clients get a 43% discount on all billing plans, be it monthly, three months, or yearly. This means that starting a new hosting business is rather cheap, but you should expect a hefty price hike when renewal comes.
That's why booking for a longer period might be a good idea if you're sure that GreenGeeks is the right choice for you.
The 30-day unconditional moneyback guarantee is your extra safety net if things go south. The refunds cover all service costs minus setup fees and domain registration/transfer fees.
GreenGeeks Verdict
GreenGeeks covers all bases to rank among the top reseller hosting providers. You've got a green-friendly provider that offers robust and easily scalable white-label deals. You can steadily grow your own business and instantly accommodate new clients on a first-class hosting platform. If you want to be sure you're giving back to Mother Nature — do give GreenGeeks a go.
ChemiCloud Review
BEST FOR
Fast-performing websites
Visit Website
Free domain reseller accounts
Full system resource isolation
40 cPanel accounts for starters
Use your custom DNS nameservers
Here is one name you don't hear very often.
ChemiCloud is an independently-owned US hosting company with over ten years of experience in the field. Our reseller comparison revealed this is one of the well-liked names in the industry.
Fully-packed reseller deals, affordable prices, excellent support — ChemiCloud has more than one trick up its sleeve.
The company offers extensive international coverage, utilizing servers in eight locations on four continents.
| | |
| --- | --- |
| Pros | Cons |
| Robust plans | WHMCS paid additionally |
| Worldwide coverage | No tutorials or knowledge base |
| Fixed pricing | Entry plan low on space |
ChemiCloud Data Center Locations
San Francisco (US West)
New York (US East)
London (UK)
Amsterdam (NL)
Bucharest (RO)
Singapore (SG)
Bangalore (IN)
Sydney (AU)
ChemiCloud Features
Four robust reseller packages await anyone who wants to take advantage of ChemiCloud's impeccable services — Electron, Fusion, Expansion, and Evolution.
The four plans differ only in your allocated SSD space, monthly traffic, and the number of cPanel accounts. While there are more resource-rich offers out there, you are still in for a good 25 GB storage and 1 TB bandwidth with ChemiCloud's entry-level reseller hosting program.
CC generously packs all packages with the same features.
As a reseller, you get your very own WHM control panel, along with a free SSL certificate, private DNS, and Cloudflare CDN.
Things look particularly impressive security-wise.
ChemiCloud's setup definitely goes one step beyond the standard safety precautions. We are talking about things like advanced malware scanning and virus protection, custom web application firewall, and proactive server monitoring.
Want even more added value?
Account Isolation
When you're on a shared server, you can only do so much to secure your own data. The problem is, you have "neighbors," and if they don't do the same, your efforts can easily prove worthless.
Here is how ChemiCloud handles security in its top reseller hosting deals:
The provider utilizes CageFS to isolate your reseller account, so no unauthorized access is possible from other accounts on the server. You only have access to your own files and their processes.
It's like an invisible force field around your house.
Domain Reseller Account
Domain names are an integral part of any online project. Any website needs a name, and if you want to be a one-stop-shop solution, you have to be up for the challenge.
Luckily, ChemiCloud eliminates the need to look for a separate domain registrar. Each deal comes with a free Domain Reseller account, and your clients can pick their favorite .com, .net, .org, or dot-whatever.
Easily one of the best reseller hosting for web developers who juggle a lot of projects.
ChemiCloud White-labeling
You can be sure there will be no ties with the ChemiCloud service once you become a reseller.
You start off with a WHM panel, which lets you create and customize an area for every separate client. Your cPanels are completely brandable, so you can give them a fresh look with your logo and new colors.
The private DNS function lets you mask your nameservers. So instead of something like:
ns1.chemicloud.com
ns2.chemicloud.com
…they can look like:
ns1.mysuperduperhost.com
ns2.mysuperduperhost.com
This way, you can remain completely independent from your service provider.
ChemiCloud Support
ChemiCloud lets you get in touch with its operators rather easily — the Contact Us page offers a phone number, email address, contact form, and 1-click links to live chat and ticket support.
We tested both the sales and tech operators, and we couldn't be happier.
The response time over chat was immediate, and the operator looked well-versed with the reseller hosting platform. We got into specifics like setting up our billing and future upgrade options and got the same swift assistance as with the basic queries.
As for tech support, we sent three questions regarding account isolation and malware prevention and patiently awaited our response.
Ten minutes!
That's all it took for our ticket to come back, all the questions answered.
A thoroughly impressive performance support-wise.
ChemiCloud Reviews
Trustpilot score — 4.8 / 5 (98 reviews)
HostAdvice score — 10 / 10 (335 reviews)
Sitejabber score — N/A
They say you can't please everyone, but that seems to be exactly what ChemiCloud is doing. The reseller hosting reviews are flattering, but the overall company reputation is way beyond that.
Not a single bad review on three major review aggregators. Even the "worst" testimonial on TrustPilot is labeled as Average, and it's more of a suggestion on how the company could be more clear about pricing.
ChemiCloud actually listens!
The provider took the feedback into account and has since changed the wording in its billing policies.
Talk about giving power to the little guy.
ChemiCloud Plans and Pricing
Electron — $19.95/mo
Fusion — $34.95/mo
Expansion — $50.95/mo
Evolution — $64.95/mo
For all that they give, the ChemiCloud services are reasonably priced. Becoming a reseller for $19.95/mo is a pretty good deal, even without all the added extras.
ChemiCloud values price transparency, something not that common in our reseller comparison.
There are no renewal hikes and no unexpected fees. The checkout process gives you a breakdown of your chosen plan, possible extras, and how much it all costs. Doesn't matter if you select a monthly or annual billing cycle — the rate remains the same.
The one thing we would've enjoyed was a free WHMCS License, but unfortunately, you'd have to prepare an extra $11.95/mo for that.
ChemiCloud introduced its Sydney datacenter just recently, so Australian customers are in for a special treat. For a limited time, you can create an account on the Australian location and benefit from a 65% discount for your first month of services.
This means your reseller platform can go as low as $6.99 for the initial month.
ChemiCloud Verdict
ChemiCloud is deservedly among the best reseller hosting providers today. The company focuses on providing fast and secure solutions for individuals and enterprises alike. CC maintains a spotless reputation, something you should definitely consider when picking your next reseller host.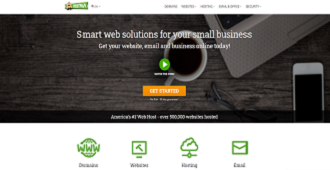 HostPapa Review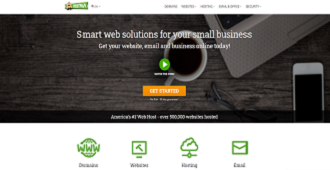 BEST FOR
Growing resellers
Visit Website
One-on-one sessions with industry experts
Easily scale resources up or down
Mobile-friendly site templates
First ticket reply within 10 minutes
If you are looking for a provider that feels more like a friend than a business partner, look no further than HostPapa.
The company was founded in Ontario and first entered the market as a dedicated server and hosted application supplier. The official start of its web hosting venture was in 2006.
Being a true blue Canadian host, HostPapa is actively supporting the green cause and offsetting 100% of its consumed energy in the form of renewable Green Tag energy.
Over 500,000 websites hosted today, but could the company compete with the top reseller hosting providers?
| | |
| --- | --- |
| Pros | Cons |
| Good resource allocation | Less affordable than it first appears |
| Custom cPanel branding | Annoying upsells |
| 90-days money-back guarantee | Limited server locations |
HostPapa Data Center Locations
HostPapa Features
You can find five reseller packages with HostPapa — Bronze, Silver, Gold, Platinum, Titanium — and they are all heavily-equipped.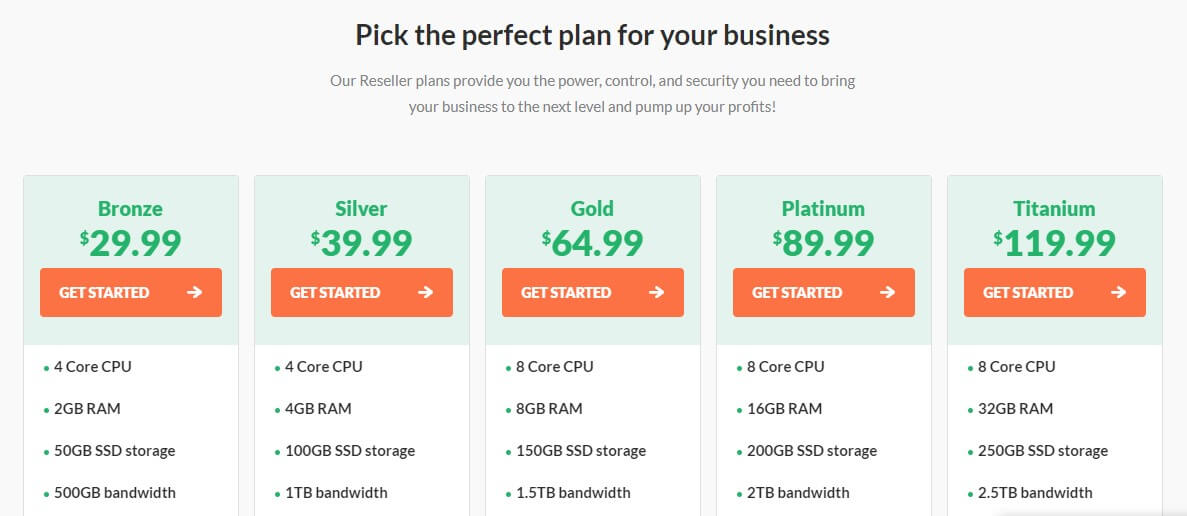 All clients get a fair share of resources — starting from 4 CPU cores, 2GB RAM, 50GB SSD storage, and 500GB bandwidth. You can host unlimited websites as long as they fit within the allocated number of client cPanels.
HostPapa ensures your new hosting business will be off to a good start as every reseller account gets two free dedicated IPs, a content delivery network access, and security certificates for all your clients.
You also get quick access to a wholesale domain reseller account, helping you offer an even more complete solution.
Resource scalability
One of the pinnacles in HostPapa's reseller hosting packages is the ability to purchase, add, or remove client resources on a per-need basis.
This is particularly important for growing businesses or websites that get too popular too fast.
Optimized scalability is a common objective for hosting providers, but so far, VPS and dedicated clients were mostly the ones getting all the perks.
Well, not anymore.
Forget about complex upgrades and server downtimes involved — you are always online and in full control with HostPapa.
One-on-one training sessions
Here is one for all the newbies.
HostPapa is well aware that building a website, let alone a business, for the first time, might seem frustrating. So, apart from the standard sales support over chat, you can request a special training session with one of Papa's hosting experts.
Simply book a meeting in advance, and an operator will be all yours to guide you through the steps.
The service typically comes at $39.95, but HostPapa resellers can schedule their session absolutely free of charge.
HostPapa White-labeling
In terms of white-label options, the Canadian host provides a private DNS, web hosting manager (WHM), and a reseller control panel.
All client cPanels are completely brandable, and you can remove all hints that point to HostPapa.
There is no free billing tool on the lower tiers. Such an option is available only on the Gold or better packages. The choice here is between WHMCS and ClientExec.
HostPapa Support
There is a convenient chat popup on the HostPapa website, so you can try out the level of support even before you become a client.
That was our first stop as well.
HostPapa really means it when they say you're part of the family. The operators were super-friendly, and our conversations didn't feel forced or automated. The support team asked the right questions to understand my particular project first, a great first sign in any such encounter.
Big corporations tend to treat clients like just another number on the sales board, but HostPapa hasn't lost its touch yet.
Apart from the live chat, members of the reseller program can also find assistance via phone, email, and fax (yes, those still exist).
If you're into self-learning, HostPapa's knowledgebase contains over 2500 tutorials that cover all kinds of hosting topics.
HostPapa Reviews
Trustpilot score — 4.4 / 5 (248 reviews)
HostAdvice score — 9 / 10 (443 reviews)
Sitejabber score — 1 / 5 (2 reviews)
HostPapa passed our speed and reliability tests with flying colors, and other existing clients have noticed the same trend.
"Excellent customer service…"
"Consistent and reliable…"
"Great service and value…"
This is just an excerpt of the hundreds of positive comments about HostPapa from reseller reviews and client testimonials online.
Naturally, not all people agree.
The rare negative reviews about the Canadian provider don't show any consistent or repetitive issues. There were a few people that weren't happy with the change in pricing after cPanel hiked its license fees, but that's not really something HostPapa can control.
The best is that bad reviews are not left unattended — there is always a company rep trying to explain the case and turn the situation around.
HostPapa Plans and Pricing
Bronze — from $29.99/mo
Silver — from $39.99/mo
Gold — from $64.99/mo
Platinum — from $89.99/mo
Titanium — from $119.99/mo
HostPapa's services are not for those on a tight budget.
The most affordable reseller hosting account still costs a hefty $29.99/mo, and that's if you prepay the whole year. The monthly deal comes at $39.99/mo. And that's excluding the cost for WHMCS licensing.
The higher-tier packages exceed $100/mo, a rate that could even buy you a dedicated server with some hosts.
There are a couple of paid extras you can add upon signup, namely advanced security and a private SSL.
HostPapa Verdict
HostPapa's best fit are web designers, developers, and agencies, that already have a growing client base. Give each client instant account access and scale resources on-the-go to guarantee the constant uptime of all websites under your control. All of that, while reducing the carbon footprint and the impact on the environment.
Hands down, one of the best reseller hosting with SSL on the market right now.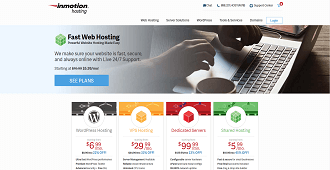 InMotion Hosting Review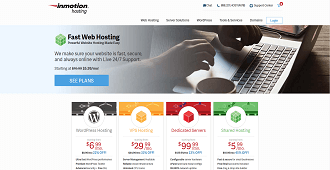 BEST FOR
Shared hosting resellers
Visit Website
Advanced DDoS protection
Assisted setup and site migrations
Dependable speed and uptime
Easy client billing
InMotion Hosting has been in business for almost two decades and still remains independently-owned today. The company is very employee-driven, so each staff member undergoes at least 160 hours of training on various subjects like LAMP stack, CentOS, email clients, popular CMS software, and more.
Today, InMotion has already grown to #20 in the US hosting market, spanning across three offices in Virginia, California, and Denver.
| | |
| --- | --- |
| Pros | Cons |
| Good resource allocation | Less affordable than it first appears |
| Custom cPanel branding | Annoying upsells |
| 90-days money-back guarantee | Limited server locations |
InMotion Hosting Data Center Locations
Los Angeles, CA (US)
Ashburn, VA (US)
InMotion Hosting Features
InMotion not only supports shared reselling but offers some of the best VPS reseller hosting packages from all contenders on our list.
Kicking off your journey as a web host, you can choose between three standard and three virtual private server deals.
The shared packages are some of the most resource-packed in the business — even the lowest tier account comes with 80GB SSD storage and 800GB monthly bandwidth.
There's a good number of free extras to pamper InMotion resellers — a domain name, a Softaculous 1-click installer, even an eNom domain reseller account.
There are a couple more things worth mentioning:
Free Dedicated IP
Acting as an independent business, you wouldn't want to share any of your resources with other people.
That goes double for your IP address.
A dedicated IP guarantees your email accounts and services won't suffer from bad reputation or get easily included in blacklists. Plus, as a reputable webhost reseller, you'd want to properly secure your website with a private SSL, and the unique IP is an integral part of that.
Advanced DDoS protection
Speaking of security, InMotion puts a fair share of effort to make its servers a safe haven.
The company partners with Correro and Patchman to ensure next-level protection against malware, DDoS, and other harmful attacks. More specifically, the system utilizes multi-layer switches that internally change the routing through various scripts and APIs.
This mitigates the risk of possible breaches and guarantees the client stays online at all times.
InMotion Hosting White-labeling
InMotion takes more than good care for its resellers. Most of the essential tools you need to get started are already there — WHMCS and cPanel licenses are all taken care of, the same as your clients' control panels.
As for the paid extras, there is a $2/mo backup tool you can add during checkout. Additionally, there is one unique InMotion white label hosting service called Reseller Advantage.
You can skip all the hassles of creating a website and setting up domains and billing, by leaving it in IM's hands. In just 48 hours, you will have a complete white-label storefront and process automation of the highest standards.
The service comes at a one-time fee of $250.
InMotion Hosting Support
InMotion supports a wide range of services, and they generously share the contacts to all its different teams:
Sales — available 24/7 via phone, chat, email, Skype
Tech Support — available 24/7 via phone, email, Skype
Billing — available 24/7 via phone, email, Skype
Web Design — available Mon-Fri, 9 am — 6 pm EST via phone and email
The list goes on with contacts for affiliates, marketing, business development, even platform development for those looking for a more custom solution to resell web hosting.
The support could definitely use some improvement, though.
Even though they are quick enough, the InMotion operators sound clueless at times and resort to pushing links that don't address the client's question. The chat is only good for basic queries, and we are yet to see how support performs under real stress.
InMotion Hosting is definitely on the right track, but still some way behind SiteGround or ChemiCloud.
InMotion Hosting Reviews
Trustpilot score — 3 / 5 (202 reviews)
HostAdvice score — 8.2 / 10 (220 reviews)
Sitejabber score — 4.9 / 5 (16 reviews)
Our opinion of the Virginia-based provider seems in unison with the impressions of other existing clients.
Sure, the server speed is above average.
Yes, uptime is also excellent so far.
You can run a smooth operation for years and not need support.
But when you inevitably need help — you are in for a bumpy ride.
The number of negative reviews is not that concerning, but the fact that the majority of recent testimonials are negative and low-rated should ring a bell.
Not the best reseller hosting pick if you need assistance more frequently.
InMotion Hosting Plans and Pricing
R-1000S — from $15.39/mo
R-2000S — from $21.99/mo
R-3000S — from $30.24/mo
Reseller VPS-1000 — from $46.64/mo
Reseller VPS-2000 — from $67.84/mo
Reseller VPS-3000 — from $94.94/mo
InMotion's accounts are plentiful, but that comes at its price.
Even though the entry-level deals are reasonably-priced at $15.39/mo, there are certain conditions attached to it.
First-time resellers get a 45-50% discount initially, so the renewal prices are almost double. On top of that, the best-value rates are only available with a two-year contract. In comparison, the yearly rate goes up to $21.39 and the monthly one – to $26.59/mo.
As for the VPS reseller deals, the best discount comes with a 1-year prepayment, starting from $46.64/mo. You get a license valid for five cPanel accounts, and you can add more upon checkout or at a later stage.
InMotion Hosting Verdict
InMotion is a trustworthy provider with robust plans and plenty of free extras for resellers. The solutions are fully white-labeled and instantly provisioned, letting you freely operate as your own hosting brand. Customer support is easy to get to, but problem resolution and knowledgeability can use some improvement.
A well-suited choice if your business and clients reside in the US.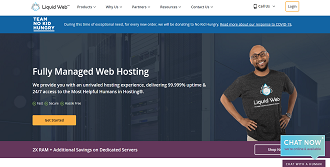 Liquid Web Review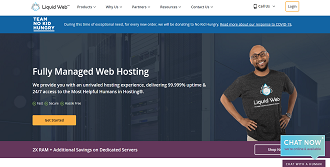 BEST FOR
VPS and Cloud resellers
Visit Website
Control panel choice
100GB backup space
WHMCS plugin
Customizable client accounts
Liquid Web is a provider with long experience in Cloud, VPS, and dedicated hosting. In fact, shared hosting is not even a part of LW's current offerings.
The provider first saw daylight more than 22 years ago and wasted no time looking for a safe niche. Instead, Liquid Web put a strong focus on technology and product innovation, gradually adding services like managed WordPress, private cloud, and cloud dedicated servers.
You can make extra profit with LW's hosting in several different ways – as a professional partner, affiliate, or a webhost reseller.
In 2015, Chicago private equity fund Madison Dearborn Partners acquired Liquid Web for an undisclosed sum.
Today, the company is proudly giving an online home for over 30,000 clients from 130+ countries.
| | |
| --- | --- |
| Pros | Cons |
| Top-class hardware | Complex pricing scheme |
| High-end services | No shared reseller |
| Great scalability and customization | Shady ToS policy |
Liquid Web Data Center Locations
Lansing, MI (US Central)
Phoenix, AZ (US West)
Amsterdam (NL)
Liquid Web Features
Becoming a Liquid Web reseller starts by choosing a server for yourself — be it a VPS, dedicated, or one of the cloud offerings.

Let's choose the VPS as it's the most affordable solution to start a reseller business.
Technology-wise, there aren't many hosts that can match with Liquid Web, making it a perfect place to resell website hosting. Your entry-level deal is plentiful — 2 CPU cores, 2 GB RAM, 40GB SSD space, and 10TB bandwidth. On top of that, you get a free SSL, Cloudflare CDN, and an integrated firewall for extra security.
There is a place for everyone under Liquid Web's wing — both Windows and Linux users can find sweet deals for their OS-specific projects.
But that's not all.
Control panel variety
Liquid Web is all about freedom of choice, and that applies to every step of your reseller experience. A few providers go as far as letting you pick your control panel. Luckily, LW is one of them.
Every web hosting reseller has a choice upon signup — whether to utilize cPanel, Plesk, or Interworx when dealing with its clients.
While they all carry the same essential functionalities, picking one will also depend on your choice of OS.
Interworx supports Linux and CentOS
cPanel adds CloudLinux to that
Plesk works with all of those plus Ubuntu, Debian, and Windows servers
Whatever you choose — Liquid Web has got you covered.
Free 100GB backups
A lot of providers realize that website security is mission-critical, so offering data backups is far from unusual.
But those backups take space, and that's something you want to use as efficiently as possible. This is why providers often copy your essential account content and keep it for a limited time.
Liquid Web goes beyond just the ordinary, though.
Each VPS reseller client gets an extra 100GB allocated just for data backups. That's a significant upgrade, given that most websites rarely take more than a couple of gigabytes of web space.
Instant access and easy recovery are naturally part of the deal.
Liquid Web White-labeling
To become a Liquid Web reseller, you first need to be an existing client. Once you request moving to the service, the provider will fix you up with a free WHMCS license, so you can bill and manage your hosting clients with ease.
A neat addition here is the WHMCS plugin, which lets you further expand your product portfolio with cloud solutions
Liquid Web Support
Liquid Web has always been on the cutting edge with its first-class customer support and in-depth technical assistance. The company offers easy access to a 24/7 live chat, phone line (US and International), and ticketing system.
The support staff used to be Liquid Web's biggest asset and one of the prime reasons why the provider was one of the best places to start a web hosting reseller business.
Notice the past tense?
Truth is, we've tested Liquid Web a lot of times through the years, and the support team has always been beyond helpful. This is why our last sales conversations with the company operators were so shocking this time around.
As you can see for yourself, LW's reseller hosting service doesn't work like a standard shared deal, there are no fixed packages, and the company page is very scarce in details. That's why we headed to the live chat for more info.
Starting off, the operator immediately sent us a link to the same reseller page we already said we were checking, disregarding our initial question. After the second query, the guy decided there's not much more he can help us with, and tried to point us to a dedicated team for reseller partners.
Ok, we could understand that. Problem is, the website showed only phone and email contact, but the operator insisted this department also had a chat.
After asking several times how to reach this chat, here is what the LW rep had to say:
Christopher: We have a partner program that you can chat with as well
Me: But it's not this chat?
Christopher: This is not the partner chat
Me: Where is it then? I only see a phone number and email
Christopher: I am confused on what other information that you are looking for because I provide you some information regarding the program
Christopher: and how it works
Christopher: to be a reseller
The way it sounds, pushing a link you can easily find for yourself, is a job well done in Liquid Web's book.
Reseller hosting in 2020 is still in high demand, so the provider has to improve in customer care if it wants a piece of the pie.
Liquid Web Reviews
Trustpilot score — 3.4 / 5 (113 reviews)
HostAdvice score — 9.1 / 10 (152 reviews)
Sitejabber score — 4.4 / 5 (5 reviews)
Liquid Web's online reputation is still on the positive side.
The problem is, it used to be excellent.
The LW team has always been an example of industry-leading support and the technology setup — beyond flawless.
But then the acquisition happened, and priorities changed.
Liquid Web's reseller ratings have been dropping by the day, with the support team singled out as the main culprit. The operators, who were once rightfully claiming the title "Most Helpful Humans in Hosting," are now very limited in their assistance. Sadly, our tests reaffirmed that impression.
To their credit, the Liquid Web reps are looking out for any negative feedback, trying to mitigate the damage (and sometimes they really do).
But the sheer wave of adverse comments in the last year should be alarming enough. Hopefully, LW will take note.
Liquid Web Plans and Pricing
VPS Hosting — from $15/mo
Dedicated Servers — from $99/mo
Cloud Sites — from $150/mo
Private VPS Parent — from $329/mo
Liquid Web's web reseller program works a bit differently than similar hosting deals.
First, you need to get a service with the company — be it a VPS, dedicated server, or a cloud account. You can then decide if you would allocate partitions of your space to your clients, or you would be getting separate machines for their websites.
Prices for the VPS servers start from $15/mo, which is affordable enough for startup resellers.
The more Liquid Web services you add to your account — the better discount you can secure. A monthly revenue of $250-$500 gives you an additional 5% cut off the LW prices, and you can get that up to 20% with the more clients you accommodate.
Liquid Web Verdict
Choosing Liquid Web as your future host, means you are betting on a top reseller hosting deal. There are no shared packages — this service is all about server power and optimized security. You can choose any LW service as a base for your new business, and the provider will equip you with the needed billing and management tools.
A bit confusing for first-time hosting users, but if this is not your first rodeo — you can do miracles with Liquid Web.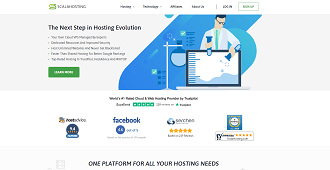 Scala Hosting Review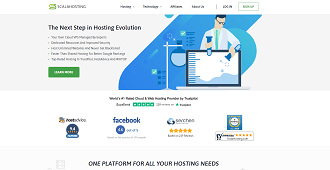 BEST FOR
VPS resellers
Visit Website
One-click installers for 150+ apps
Free CDN for optimal performance
Utilize at least 1 CPU core
30-second live chat support time
Scala Hosting frequently pops on the radar when we talk about virtual private servers and cloud solutions. In fact, the company started in 2007 as a VPS provider and dabbled into shared and reseller solutions at a later stage.
Today, Scala Hosting is the choice of 50,000+ customers and 700,000+ websites.
Students and aspiring web developers often choose Scala, but the cheap reseller hosting services easily lure startup businesses as well.
| | |
| --- | --- |
| Pros | Cons |
| Reasonably-priced | Bare-boned starter package |
| Affordable VPS reseller plan | No choice of data centers upon signup |
| 100% white-label services | Storage space is not SSD |
Scala Hosting Data Center Locations
Dallas, TX (US)
Sofia (BG)
Scala Hosting Features
You can't blame Scala for lack of reseller choices — there are four shared and one managed VPS deal to pick from.
The first two packages don't give much to work with — the only free extra on Scala2 is a single security certificate. Going up the ladder, you can take advantage of other essential perks like a billing system and priority support.
The VPS is beyond doubt the most feature-rich of them all. Should you go for that, you will get some neat benefits, like:
proprietary SPanel for hosting management
proprietary SShield for site monitoring and threat prevention
daily backups for extra data security
Expanding your business with Scala Hosting is a breeze. All reseller web hosting clients have the option to stack more cPanel accounts, coming at only $4/mo for 20 additional panels.
Among the other reseller-oriented services you can find:
Unlimited site migrations
If your clients already host their websites elsewhere, you would have to move each one to your reseller account manually.
Most hosting providers will gladly do a website migration or two for free, but back away if you want to move multiple sites from different locations.
Scala Hosting spares you all the site transfer hassle and takes care of all migrations for you. No extra charges, no ifs and buts.
One-click installer
Whether you would fully manage your clients or give them more administrative control, a 1-click software installer can significantly speed up app installation and management.
What does it do?
The manual software installation involves downloading a package, uploading it to your host, extracting the archive, and following the launch steps. It's time-consuming, not to mention frustrating at times.
On the other hand, Scala's cPanel reseller hosting includes a 1-click installer with a catalog of over 400 web-building apps. You pick a platform, fill in your installation details and admin credentials, wait for a few seconds, and voila — your new website is good to go.
WordPress, Joomla, Drupal, Magento, and so many more — your new software is just a click away.
Scala Hosting White-labeling
Scala lets you easily resell not only hosting, but domain names as well. The Domain Reseller accounts are free, and prices get lower the more names you register. This way, your clients won't have to look for another provider for a complimentary service they can easily buy from you.
Your brand-related options don't end here.
Scala Hosting throws in a private DNS service to its white label web hosting packages, letting you brand your nameservers. So when someone does a whois check on one of your websites, they will see your company name and not your host's.
Just one of the many ways to inspire trust in your clients.
Scala Hosting Support
Scala Hosting provides Sales and Billing assistance Mon-Fri, 2:30 am — 5 pm GMT. Tech support is 24/7.
The great thing about Scala is you can find technical help via live chat. Most reseller companies prefer to keep tech questions tied to a ticketing system, but urgent situations require immediate assistance. Speaking with a live person saves you time, and time is money when you're running a business.
We contacted Scala both before and after signing up for their service.
The operators were polite and did not take much time to respond, but their answers sometimes felt templated and not exactly on point.
In the end, they always got the job done, which is what counts the most.
Scala Hosting Reviews
Trustpilot score — 4.9 / 5 (178 reviews)
HostAdvice score — 9.4 / 10 (185 reviews)
Sitejabber score — N/A
Here is a company that rarely gets any negative feedback or low reseller ratings. And by "rarely" we mean almost never.
Scala Hosting holds a jaw-dropping 4.9/5 rating and 98% excellent reviews on Trustpilot (the other 2% are "very good"), the best-moderated service review platform. Clients praise the provider for its reliability and excellent customer care.
Things are looking so perfect that we couldn't help being a little suspicious.
After some careful digging, we spotted a few discrepancies — short time periods with a big influx of reviews, questionable reviewer information, etc.
Still, we can give Scala Hosting the benefit of the doubt, as the lack of any bad client reviews should speak for itself.
Scala Hosting Plans and Pricing
– Scala1 — from $10.95/mo
– Scala2 — from $20.95/mo
– Scala3 — from $32.95/mo
– Scala4 — from $42.95/mo
– Managed VPS — from $12.00/mo
Scala is one of the best reseller hosting providers in terms of price.
The entry-level deal is just over ten bucks, and even if you decide to pay month-by-month, the rate doesn't get higher than $12.95. Similar web hosts often give out amazingly low introductory discounts in the hope of renewing the deal at a much steeper cost. It's refreshing to see Scala is keeping prices budget-friendly at all times.
As if that's not enough, another pleasant surprise awaits at checkout — first-time resellers get an extra 20% discount regardless of the chosen billing term.
Billing automation is not part of the deal, though, but Scala Hosting lets you pick a branded or non-branded WHMCS upon signup. If you choose Scala3 or up, you can also enjoy a free ClientExec tool for better client management.
Scala Hosting Verdict
An excellent all-round host, Scala scored high in terms of performance results and client support. The introductory shared deals are a little bare-boned, but scaling and upgrading as-you-grow is effortless. The low prices are undoubtedly one of Scala's high points, so becoming a part of their reseller hosting program can turn into a very profitable endeavor.
Bluehost (+ResellerClub) Review
BEST FOR
Affordable reseller hosting
Visit Website
Get as many CPanel accounts as you need
Seamless upgrades as you get more clients
Effortless reseller management
Password-protected folders
Bluehost is one of the biggest providers in the hosting industry.
Founded back in 1997 and acquired in 2010 by the notorious Endurance Internation Group (EIG), the host has grown its operations on a massive scale — only the headquarters span across a 50,000 square feet facility and house over 700 employees.
Hosted websites? Over 2 million!
Bluehost partners with another EIG brand, ResellerClub, for its reseller offerings, so we will do a combo review of the two companies.
| | |
| --- | --- |
| Pros | Cons |
| Unlimited cPanel accounts | No WHMCS on the entry deal |
| Free Cloudflare CDN | Lots of bad publicity |
| Advanced spam and virus protection | Bad support experiences |
Bluehost Data Center Locations
Bluehost Features
First thing you need to choose is whether you'll host your clients on a Linux or Windows reseller hosting server. You can take a pick between four fixed plans for each:
Starting from 40GB space and 800GB monthly traffic, the accounts can suit any startup reseller, while giving enough room to grow.
The storage is not SSD, though, which has been the industry standard for years now. The SSL certificate is another essential feature that is premium with ResellerClub — prices start from $0.66/mo.
Still, a couple of things work in favor of this EIG host.
Unlimited cPanel accounts
By now, you've probably noticed that almost all of the top hosting providers in 2020 applies some kind of limitation on the number of cPanels you can give out to clients.
Bluehost and ResellerClub happily remove that barrier.
You can split your account to as many instances as you wish, as long as the total space and traffic don't exceed your limits. That's particularly useful if most of your clients have really small and low-demanding websites.
Cloudflare CDN
A content delivery network is a wonderful way to improve site availability and performance. Instead of serving your content from a single physical machine, a CDN lets you keep cached copies of your data on multiple points of presence (POPs) around the world.
This way, regardless of where the request came from, your content will load from the closest possible location.
Ideal for websites with an international audience.
Bluehost White-labeling
There aren't a lot of branding options with ResellerClub.
You start with a WHM/cPanel combo on the Linux and Parallels/Plesk on the Windows reseller hosting. You will use those to manage and accommodate your customer base.
Apart from the entry-level plan, all packages also include a free WHMCS where you can set up the billing and payment methods of your clients.
Digging a little deeper into the Bluehost reseller knowledge base, we found out that you get partially-branded nameservers with each deal. Additionally, there is a detailed tutorial on how to set fully-branded DNS records so you can establish the image of an independent host.
Bluehost Support
Support availability has never been a problem for any EIG host. After all, we are talking about a multibillion-dollar corporation that can afford to hire hundreds of people to support its many brands.
The thing is, it's always been quantity over quality with such large enterprises.
Sure, you can easily reach ResellerClub with any sales or support questions via phone, email, and ticketing, but how much assistance can you expect?
Short answer — not much.
The representatives mostly work with templates, and you can easily tell English is not their native language. Questions often hit a brick wall, and if you're in a sales chat, you can also expect regular upsell attempts.
Not the best first impression if you want to be considered one of the best reseller hosting partners.
We escalated our issues to a supervisor several times, which was quick and easy, we'll give them that. The Level 2 operators are definitely an improvement, but still lack the extensive knowledge and focus we'd like to see from a great support rep.
Bluehost Reviews
Bluehost Trustpilot score — 1.4 / 5 (311 reviews)
Bluehost HostAdvice score — 4.5 / 10 (150 reviews)
Bluehost Sitejabber score — 2.6 / 5 (28 reviews)
ResellerClub Trustpilot score — 2 / 5 (17 reviews)
ResellerClub HostAdvice score — 6.5 / 10 (172 reviews)
ResellerClub Sitejabber score — 1 5 (2 reviews)
As two companies are partnering up for this reseller review, it would only be fair to analyze the online reputation for each entity.
If there is one thing all EIG-owned hosts have in common, it's the dismal quality of services post-acquisition. It has happened so many times before the conglomerate has turned into the epitome of corporate greed among clients.
That being said, Bluehost and ResellerClub's very low scores across platforms are anything but surprising.
BH might even be in for a record — a whopping 84% of reviews in Trustpilot are rated Bad. Shady policies, lost backups, inadequate support — there are alarming problems across the whole board.
How are things looking for ResellerClub? 88% Bad and not a single Excellent rating.
Need we say more?
Bluehost Plans and Pricing
Linux R1 — from $11.49/mo
Linux R2 — from $14.99/mo
Linux R3 — from $16.99/mo
Linux R4 — from $25.49/mo
The four reseller deals with BlueHost are rather inexpensive, even if you take into account those rates only apply on a 3-year contract.
The price hike is not that big — the first package comes at $11.49/mo for three years or $16.49/mo if you like to pay month-by-month. Renewal prices for the same plan vary between $18.99/mo and $21.99/mo.
Hosts that sell their services for pennies on the dollar often rely on renewing clients to make a real profit. So it's not unusual for renewal rates to jump 2-3 times from the original deal.
This is why the Bluehost / ResellerClub combo offers a particularly convenient way to start your own business without significant investments.
Bluehost Verdict
Bluehost and ResellerClub offer one of the best reseller hosting for web designers and digital agencies. The host supports both Windows and Linux platforms, so you can run your project regardless of your OS needs. You can expect reliable website performance and good value for money from ResellerClub, but the support assistance is often sub-par.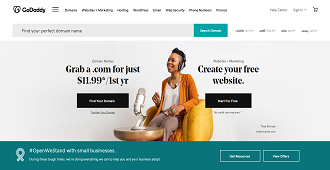 GoDaddy Review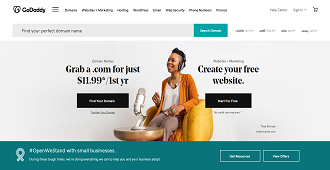 BEST FOR
Small and mid-size resellers
Visit Website
Up to 250 white-label accounts
Easy reseller customizations
Host unlimited client websites
Automated invoicing and payment reminders
When we talk about reselling web hosting, we cannot easily skip past GoDaddy.
The Arizona-based company was one of the first web hosts in existence, founded way back in 1997 by entrepreneur Bob Parsons. Twenty-three years later, GoDaddy is by far the biggest hosting provider and domain registrar, with over 19 million clients and 62 million registered domains.
But you should only care about your own success story.
So, let's see if "most clients" and "best service" go hand in hand in GD's case.
| | |
| --- | --- |
| Pros | Cons |
| Free Office 365 license for a year | Expensive plans |
| Good storage space limits | Poor support |
| Free SSL certificate | Controversial reputation |
GoDaddy Data Center Locations
Phoenix, AZ (US) — owned
Scottsdale, AZ (US)
Mesa, AZ (US)
Los Angeles, CA (US)
Chicago, IL (US)
Ashburn, VA (US)
Virginia, VA (US)
Amsterdam (NL)
Singapore (SG)
GoDaddy Features
GoDaddy is pretty versatile when it comes to offering solutions for reselling its services. You can choose to only sell domains, include hosting, or get access to the full GD portfolio.
A hosting+domains combo is a great place to start. GoDaddy offers four packages for that:
Whichever plan you pick, you will be utilizing the enhanced power of a VPS, but worry not — you don't have to be a server administrator to run that. Every GoDaddy reseller gets access to the intuitive web hosting manager (WHM) and cPanel, so you can easily add new clients, adjust their resources, and add extras.
GoDaddy takes care of the technical part for you and lets you focus on your business development.
The hosting giant applies multiple layers of security, covering both hardware and software. On top of that, every client can enjoy an SSL certificate, free for the entire lifecycle of your GoDaddy hosting.
What else is there under the hood?
Microsoft Office 365 free for a year
GoDaddy partners up with Microsoft to make business administration and control even easier. The MS Office 365 bundle includes all-time favorites like Word, Excel, and PowerPoint, but also some cool web-access apps to really kickstart your productivity.
The Office 365 packages come with extra email and cloud storage space, a perfect solution for small and medium businesses that need easy access to sensitive data on-the-go.
Free WHMCS
So your brand is up and running, and you are ready to start selling your own products.
Time to equip your reseller hosting with WHMCS. The platform lets you:
The WHMCS license typically comes at around $15/mo, but GoDaddy saves you the extra costs and throws in the billing system completely free of charge.
GoDaddy White-labelling
In terms of setting up an independent business, GoDaddy lets you brand your storefront and your payment platform. You can set up unlimited cPanels for your clients, and their dashboards are customizable as well.
Naming your DNS records is an integral part of your reseller efforts, and GD allows you to set up to 13 custom nameservers from your cPanel.
GoDaddy Support
Every GoDaddy reseller gets round-the-clock assistance via live chat and internal ticketing, but the main focus is definitely on phone support. Apart from the primary, toll-free number, you can call GD from a local number in over 50 countries.
Reaching GoDaddy is quick and easy. The hard part comes after.
Trying to get any useful information from the GoDaddy operators is like fishing — you have to be patient and ok with the fact you might not catch anything.
The chat reps we got a hold of mostly sounded like robots — they only gave us templated responses and useless links. The upselling attempts were particularly annoying — trying to upsell a potential client without providing any helpful sales information beforehand is bound to fail.
Phone support did not test better, with long hold times and incomprehensive replies.
All in all, GoDaddy is far from the top 10 reseller hosting companies in 2020 when we talk about support assistance.
GoDaddy Reviews
Trustpilot score — 4.1 / 5 (7,876 reviews)
HostAdvice score — 3.3 / 10 (332 reviews)
Sitejabber score — 3.9 / 5 (343 reviews)
When you are as big as GoDaddy, you will inevitably have a lot of fans… and a lot of haters. Unfortunately for GD, the haters far exceed the fans on online review platforms.
The company has had a controversial past — from offensive ads, through elephant poaching, to backing SOPA — GoDaddy kept making the news one way or another.
The provider has made efforts to clean its public image since then, but the services and support remain sub-par, according to clients.
Server outages, overcharges, frustrating support operators — those are all alarming signs when you're in search of a new reseller hosting platform.
GoDaddy Plans and Pricing
Enhance — from $39.99/mo
Grow — from $49.99/mo
Expand — from $64.99/mo
Established — from $89.99/mo
One of GoDaddy's competitive advantages has always been the low price. New shared and VPS clients still enjoy some of the most affordable introductory rates on the market.
That's why the price tags on the reseller hosting came as a surprise.
Starting from $39.99/mo, GoDaddy's deals are far from budget-friendly. And that's not even half of it.
This rate is promotional and ties you to a two-year contract. Monthly billing hikes your price to the whopping $54.99/mo.
That's the price of a mid-level VPS or a cheap dedicated server with most companies out there.
GoDaddy Verdict
Reselling with GoDaddy, you are betting on a company with long experience and an extensive portfolio of hosting solutions. Your account packs all the essentials — management panel, billing platform, and the option to register your own domains. Server downtimes and lack of adequate customer support are running issues with GoDaddy, so you better test the service for yourself before you choose to become a GD white label reseller.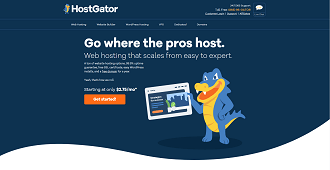 HostGator Review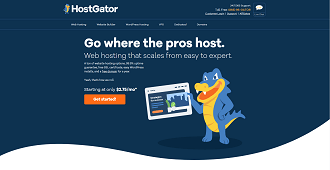 BEST FOR
Web agencies
Visit Website
45-day moneyback guarantee
Complete control over your reseller pricing
Set limits on space, bandwidth, and emails
Easy integration through API or Storefront
We are sure you have at least heard of our next contender.
HostGator was founded in a dorm room in 2002 and had about 1,000 clients in its first year of existence. By 2012, the company was already raking about $100 million yearly revenue.
The same year, HostGator became one of EIG's first big hosting acquisitions, in a deal worth close to $300 million.
Today, HostGator rates #6 worldwide by market share.
But are their services good enough for our reseller rankings?
| | |
| --- | --- |
| Pros | Cons |
| Brandable control panel | Generic support |
| Free ResellerClub account | Overloaded servers |
| Free PrivateDNS | Prices on the high side |
HostGator Data Center Locations
HostGator Features
The first step of building your new hosting business under HostGator's wing is picking an appropriate service. Take your pick from the Aluminum, Copper, and Silver packages (strange, as all of HG's other product names, are gator-related):
HostGator's setup is decent, but nothing extraordinary. The unlimited number of cPanels seems like a crowd favorite. Still, the other extra options for resellers are a given with any other competitor — WHM and cPanel, unlimited email and FTP accounts, MySQL databases.
This certainly doesn't look like the best Linux reseller hosting deal out there, so HostGator better throw in something else.
Private SSL certificate
If you want to appear as a reputable business, security is a great place to start. About 78% of organizations have reportedly been a victim of a cyber attack in 2019.
A private SSL is one way to mitigate the risks.
While shared SSL certificates aim to protect the whole server, the private one builds a defensive wall for your website alone. 256-bit encryption covers your data, making it unreadable for unauthorized users.
The private SSL comes with a seal, letting every visitor know they are on a secure website.
45-day money-back guarantee
Finding the best reseller hosting provider in the vast pool of companies is not an easy task. So many choices to pick from and so many risks — false advertising, poor speed and uptime, unhelpful support.
HostGator's extended money-back option is your plan B in case things go south. 45 days gives more than enough time for a new reseller to test the performance, management, and operational efficiency of your host.
No-hassle refunds, no questions asked — HostGator really makes it easy for you.
HostGator White-labeling
HG resellers get all the essentials to get their own brand going.
You can expect a free private DNS service so you can customize your nameservers to reflect your company name.
Adding to that, HostGator includes a free WHMCS license for better billing and account management. All cPanels you issue to your clients are entirely brandable.
HostGator Support
As a HostGator reseller, you are not only responsible for your website, but for the well-being of all client projects as well. Your customers would not be able to contact your provider for assistance directly, so you have to act as the middle man.
Reaching the HostGator support is relatively seamless — the live chat and phone numbers are easy-to-find on the company website, and the connection time is often under a minute (2-3 minutes in peak times).
The level of assistance, however, is not something to brag about.
The same operators seem to provide support for all of EIG's hosting brands, but they are just good for pushing links and copying templated answers.
Anything beyond the most basic questions is a nightmare with HostGator. A simple nameserver change took us three days and four conversations with support.
In short, the level of support is just slightly better than that of a chatbot.
Speaking of which – have you checked our thought-provoking chatbot stats yet?
HostGator Reviews
Trustpilot score — 2.7 / 5 (609 reviews)
HostAdvice score — 5.3 / 10 (80 reviews)
Sitejabber score — 3.6 / 5 (54 reviews)
Before you roll the dice and become a HostGator reseller, you might want to check the provider's online reputation.
What was once a prime example of stellar service and customer satisfaction is now just another victim of the EIG curse. Today, the angry clients far outnumber the happy ones, and HG's reputation is anything but flattering.
There is light at the end of the tunnel, though.
Unlike similar hosts, such as Bluehost and ResellerClub, HostGator's representatives are out there and ready to reply to all client feedback, be it negative or positive. This shows extra effort and dedication that makes it stand out from other EIG-owned companies in our reseller hosting comparison.
The funny thing is, HostGator's comments to negative TrustPilot reviews often admit to terrible service and mishandling on their side. So why not improve your platform and support instead of constantly having to clean up their messes?
HostGator Plans and Pricing
Aluminum — from $19.95/mo
Copper — from $24.95/mo
Silver — from $24.95/mo
Introductory prices with HostGator carry neat discounts, varying between 33% and 58%. This is the maximum cost reduction, and it's tied to a 3-year contract. Now, imagine those prices come renewal:
$29.95/mo for Aluminum
$41.95/mo for Copper
$59.95/mo for Silver
Far from affordable reseller hosting deals, especially when you consider HostGator's feature scarcity and poor support.
HostGator Verdict
HostGator is one of the most renowned and highly experienced web service providers to date. Becoming an HG reseller, you know the company won't just disappear overnight and leave you and your clients stranded. Still, the packages are pretty basic and not a good fit for every pocket.
HostGator is probably the best reseller hosting provider in India, offering specialized services and local support to Indian customers.
Benefits of Reseller Hosting
What do you have to gain from selling your own hosting solutions?
Boy, where do we start?
– No technical skill required
Starting off with reseller web hosting, you don't need to be a technical genius or know heaps about server administration. Once you choose a suitable provider, you can count on them to set up your servers, take care of their optimal speed and uptime, even throw in some tools for easy management. In the meantime, you can focus on growing your business and taking care of your customers. If they have an issue that is outside your scope of expertise — you can trust your host's trained personnel to back you up.
– No maintenance needed
Another task you can easily offload to your reseller host is server and software maintenance. Again, why waste time and risk messing things up when you can trust someone more experienced to do it for you? If you've ever performed server maintenance yourself, you'll know this one is a big deal.
– Complete control over resources
Your hosting partner fixes you up with some hard drive space, monthly traffic, and server resources. How you divide them, how much you allocate to each account, and how much you charge your clients is entirely up to you. You can give a low-demanding client a couple of gigabytes of web space and give another ten times more. As long as it fits within the limits of your host — you are the sole master of your reseller hosting packages.
– Lower your expenses
Resellers and dedicated server users are very similar in terms of the level of management and control. The big difference comes with the monthly bill. Dedicated servers often cost hundreds, even thousands of dollars per month, while reseller solutions fall more in the category of shared hosting price-wise. To add even more sugar to the mix, resellers often get bigger discounts the more they grow their client base, allowing them to maximize profits.
– Create a new monthly revenue stream
Speaking of making money, that's one of the beauties of reselling hosting. Imagine you are making a website for a client. You know that the site needs hosting, so you get an account with a trusted host. But then another client comes in, and you need another account for them. Then another…and another. The whole setup can quickly turn into a nightmare to bill and manage. Becoming a white label reseller lets you establish your own brand and give enough overhead on your prices to make some extra income in the meantime.
That's not even the half of it – here is a list of all kinds of insightful branding statistics for the full picture.
Reseller services are suitable for any freelance web developer, designer, or agency that works with a lot of clients. Instead of dealing with multiple hosts, user areas, and credentials, you can put everything in one place. The end clients still have their own cPanel accounts, but the freelancer now runs everything under one master account.
Still, before you become a reseller and make a name for your brand, you have to fully trust the provider that makes it all possible.
Here are a few tips on how to pick the perfect match.
How to Choose a Reseller Hosting Provider
Once you've decided to start your own hosting company, it's time to find a supplier that matches our needs. The thing is, every other provider offers a resell web hosting service, so you've got more than plenty to choose from.
Time to narrow down the list.
Here are a few aspects that often show if your potential host is good enough for your business.
Account Management — business automation is one of your main goals with reseller hosting. Your hosting should be able to provide you with a user-friendly dashboard, smooth UI and UX, as well as a billing option to charge your clients. WHMCS and cPanel are the standard weapons of choice here, but some hosts like to experiment with alternatives.
Features and System Resources — these are the foundations of your hosting account. It all starts with the CPU power, RAM, storage space, and bandwidth — the resources, which you can then allocate to your clients. Then come all the possible add-ons — SSL certificates, daily backups, dedicated IPs.
Speed and Uptime — your clients will demand the best possible website performance and rightfully so. Almost every reseller hosting in 2020 offers a free trial or money-back guarantee, so you can sign up and test the speeds for yourself with tools like GTMetrix and Pingdom. The same goes for the uptime stats — online services like UptimeRobot provide a lot of invaluable information.
If you are not satisfied with the performance results — just cancel and move on to another host.
White-labeling — put a strong focus on reseller-oriented features like private DNS, brandable control panels, WHMCS licensing. Those are the things that mask all connections with your provider, establishing you as a host of your own. Many hosts include such features for free with their reseller hosting plans, but others have them as paid add-ons, so you have to consider the extra costs.
Support — it would've been great if your provider could also take care of your clients, but that would defy the whole point of building your own hosting business. Still, as their client, assistance is available for you, so you have to weigh your options. Does the provider support round-the-clock support? Via what channels? How fast and efficient are the operators when you need help? A few simple tests and conversations can tell you a lot about the level of support you can expect from a host.
Pricing — low prices are always welcome when choosing a new reseller program. But don't just go for the low rates when making your decision — try and look at the big picture. What prepayment period gives you those rates? How much does it cost to add new accounts on-the-go? What renewal prices should you expect? Oftentimes the devil is in the details, and hidden costs can start piling up quickly. Make sure to take value for money into the account — don't just look at the price tag, but what it gives you in terms of server configuration, features, and extras.
Reputation — this holds exceptional value in the reseller hosting niche. After all, this will be your partner, and you can expect your future public image to match theirs. That's why it's always helpful to check out the reseller reviews and see what existing clients have to say about the host. Our recommendation is to check at least a few different user review platforms to minimize the risk of fake or sponsored reviews.
Adding more criteria to the above and broadening your research can only do you good. Depending on your project needs, you will always give more weight to one or the other. But as long as you are thorough and ask the right questions — you will find the best reseller hosting provider.
Conclusion
So what's your take on the reseller hosting services?
Think it might be a good fit for your current clients?
Or maybe it's high time you optimized your billing and administration?
In such a case, this is the perfect guide for you.
It should help you understand the ins and outs of the service, how can you benefit from it, and, of course – which are the top reseller hosting providers right now. You will learn more about the fundamentals, so when the time is right, you can skyrocket your own business.
The only thing left to decide is what to do with all this extra monthly revenue.
FAQ
What is the difference between shared and reseller hosting?
In its essence, shared and reseller hosting services are quite similar — you have a server with multiple clients, each getting a certain amount of disk space and server resources. The big difference comes in the way you manage things.
Shared hosting gears you up with a user area and a control panel. If you need to add more websites, you can easily do so, but they will all be in the confines of the same cPanel.
Reseller hosting is all about control and scalability. Each new website comes with its own control panel, so if you're running independent projects, this is a perfect solution to keep your clients apart while still managing them from one master account.
Great for freelancer developers and designers, as well as web agencies.
How do I become a reseller hosting company?
Getting into the business is relatively easy. But if you want to become one of the top hosting resellers in 2020, you can follow this tested process:
Make a business plan and define your brand, ideas, and goals.
Do careful research and choose a fitting dedicated server provider.
Configure your servers and set them up with a billing system.
Focus on security — firewalls, antispam and antivirus software, SSL certificates, monitoring, and alert systems.
Figure out the best pricing method that will be cost-effective for both you and your clients.
Go out there and spread the word.
What is a master reseller?
Master reselling adds an extra level to the client-reseller relationship, like a multi-level structure.
On top, you have the master (or alpha) reseller. They run the whole operation through a control panel that lets them allocate WHMCS and cPanel instances to anyone who wants to get into the reseller business. You know the drill after that. Each of the companies on the second level can start growing their client base and scale its server resources as needed.
What is white label hosting?
White-labelling is an integral part of reseller services. Starting your own hosting business and establishing your brand means you have to hide all ties with your provider.
Custom private nameservers, brandable control panels, and independent billing are all common white label services that resellers often utilize.
Still, not every reseller wants to act as a separate entity, so such features are not mandatory to get in the business.
Are there any free reseller hosting providers?
Once reselling hosting became a thing, companies quickly started looking for ways to expand on that idea. As cost will always be one of the main factors in our buying decision process, hosts tried to compete by lowering their prices to the bare minimum until we eventually saw the first free reseller hosts.
These providers have a very practical business model. They never charge you upfront — instead, they do all the billing for your clients. After a successful transaction, you get the difference between the retail price and your host's wholesale price.
AwardSpace, ResellersPanel, and 50Webs are some of the most prominent companies that let you become a reseller with zero investment.
Which reseller hosting is best?
Every reader might have a different answer for that one. There isn't a universal formula to become the best reseller hosting provider on the market. While many factors influence the client's buying decisions, a few of them stand out the most.
company reputation
features
ease of use
security
support
price