10 Best Cloud Hosting of 2021
[EXPERT REVIEWS]
Our subject today is cloud hosting and our mission – to find the best providers on the market.
The tech has been emerging fast in the last few years but the cloud in 2020 is more accessible than ever. That shouldn't come as much of the surprise – the whole industry has been evolving in leaps and bounds.
Smartphones. 3D printing. Mobile banking. VR headsets. Self-driving cars.
All these were merely concepts two decades ago but are part of daily life today.
Тhe hosting industry is not lagging behind the tech trends. Leading providers set the stage perfectly for cloud hosting and made a powerful move.
This new technology had an answer to all of the industry's aching questions:
How to reduce the costs of IT infrastructure?
How to add/remove resources on a per-need basis?
How to isolate and secure your project without the need for a dedicated server?
In the early years, providers were using the term "cloud" rather loosely. That's why many of them failed to meet the expectations and quickly fell into oblivion. Others did an OK job and maintain a decent service to this day.
And then there were the front-runners. The companies that not only understood cloud but found great ways to utilize and improve it and offer it at a reasonable price. They quickly became the top cloud hosting providers.
Our team investigated over 30 companies and, after thorough research, reduced the number to only a select few.
This is who they are.
Last Updated: November 25, 2020
Advertiser disclosure
This page may contain links to our partners' products and services, which allows us to keep our website sustainable. This means that websitebuilder.org may receive a compensation when you sign up and / or purchase a product or a service using our links. However, all opinions expressed in this article are solely ours, and this content is in no way provided or influenced by any of our partners.
Top 10 Cloud Hosting 2021

Constant, uninterrupted uptime
Various billing options
Instant server deployment
Try Now
Full Review

Easily handle high traffic spikes
Free 100 GB backup space
SaaS and PaaS infrastructure solutions for developers
Try Now
Full Review

Litespeed cache for maximum speed
Daily backups for advanced security
Host unlimited websites within a single account
Try Now
Full Review
Best Cloud Hosting Companies
Detailed Reviews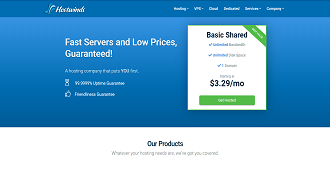 Hostwinds Review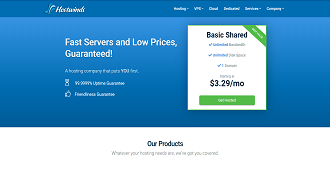 BEST FOR
Growing businesses
Visit Website
Constant, uninterrupted uptime
Customize your own plan
Various billing options
Instant server deployment
2020 is a special year for Hostwinds — the company is celebrating its 10th anniversary.
A decade of learning, improving, and growing.
Located in the heart of Seattle, WA, Hostwinds follows a very simple principle — the customer comes first. The personal attention and friendly treatment do not go unnoticed in this business, especially if you have a quality service to match.
That's why Hostwinds' efforts resulted in many prestigious awards through the years, including #1 Option for Startup Hosting by Entrepreneur and Editor's Choice award for Best Hosting by PCMag.
Pros
Cons
Great storage options
Entry plans low on resources
Extensive plan variety
Shady billing policies

Ente

р

prise

 firewall
Hostwinds Data Center Locations
Seattle (US)
Dallas (US)
Amsterdam (NL)
Hostwinds Features
Most of the best cloud hosting platforms support 3-4 fixed packages, and you can (hopefully) scale from there. Hostwinds gives you a whopping 10 plans to choose from right off the bat.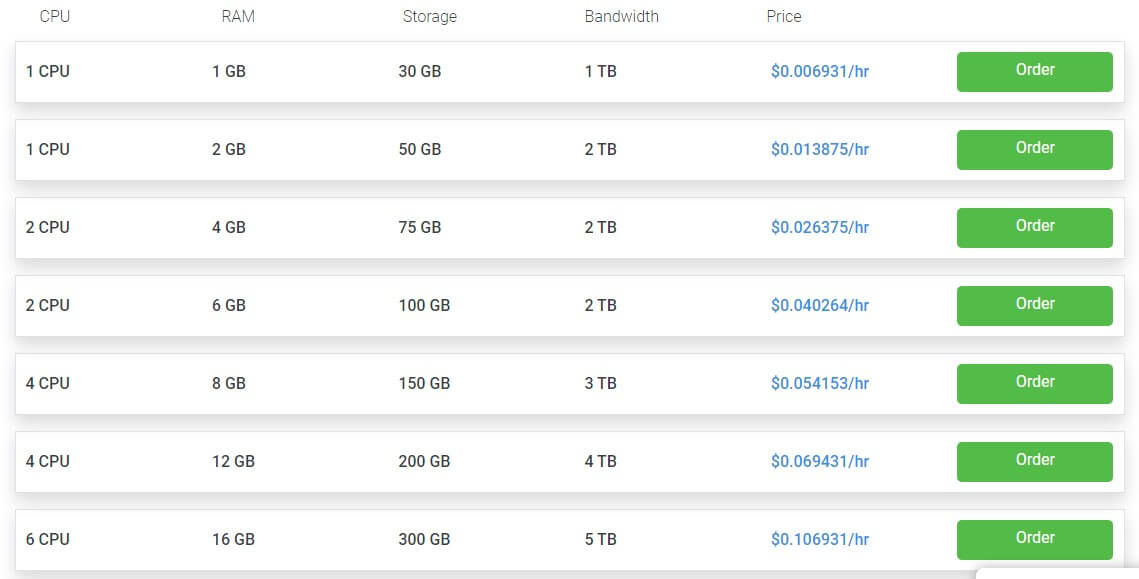 All packages are fully-managed and utilize lightning-fast SSD drives as a method of storing and serving client data. You can easily switch between tiers and only pay for what you're actually using.
Object Storage
Among other exciting features, Hostwinds offers a storage-based system for all cloud clients. It is particularly handy for projects that utilize and accumulate a lot of data.
Instead of reading your information in a complex file hierarchy, the object-based system manages your data in convenient blocks. Those blocks are in sectors. The sectors are in tracks.
You know, just like an industrial warehouse.
Enterprise Firewall
You can't compete for the best cloud hosting in 2020 without a strong focus on security.
Hackers are getting more and more inventive when attacking vulnerabilities, so you have to ensure your host is doing its part in protecting you.
Here is a fact-packed article about cyber security to show you just how serious the situation is today.
Hostwinds offers an impressive enterprise-grade firewall solution to watch over all incoming and outgoing traffic. You can even create profiles and set custom rules based on your specific preferences.
Hostwinds Support
Another great thing about Hostwinds — all support contacts are 24/7 available and just a click away:
– live chat — 30sec average response time
– support tickets — 3min average response time
– phone — 10sec average hold time
– email — 15min first response time
– knowledge base
We tested both the live chat and support tickets and were delighted with the attitude and knowledge of all three support operators we worked with. The answers were swift and yet far from the templated feel you get with most cloud hosting providers.
The technical assistants were very professional as well, taking the time to simplify the technical aspects enough for a newbie to understand.
Hostwinds Reviews
Trustpilot rating — 4.1 / 5 (59 reviews)
Sitejabber rating — 4.8 / 5 (467 reviews)
Serchen rating — 5 / 5 (179 reviews)
Current clients can give us invaluable information about your potential host. They can share insights that go way beyond the sweet marketing promises that just aim to lure more people in.
Still, it's important we take testimonials with a pinch of salt – the latest online reviews statistics are quite clear about that.
Having been on both sides of the equation, I know how information sometimes gets twisted and taken out of context, especially when the client is more emotional. Fake reviews, both positive and negative, are not a myth, so we have to look at the big picture and read more than a couple of user opinions.
Luckily, things with Hostwinds are looking great across the board, even after reading more than a hundred client testimonials on 5+ different review sites.
The provider revels in the praise of hundreds of happy campers, speaking greatly of "fastest cloud servers" and "helpful support."
The few negative reviews almost all concern billing and refund problems, which is a prevalent issue, especially with hosts with automatic renewal policies.
Hostwinds Plans and Pricing
1CPU / 1GB RAM — $0.006931/hr
1CPU / 2GB RAM — $0.013875/hr
2CPU / 4GB RAM — $0.026375/hr
2CPU / 6GB RAM — $0.040264/hr
4CPU / 8GB RAM — $0.054153/hr
4CPU / 12GB RAM — $0.069431/hr
6CPU / 16GB RAM — $0.106931/hr
8CPU / 32GB RAM — $0.173597/hr
12CPU / 64GB RAM — $0.298597/hr
16CPU / 96GB RAM — $0.456931/hr
As you can see, flexibility is an understatement with Hostwinds.
Not only you have a plethora of plans to choose from, but the cloud hosting prices are more than reasonable here. You don't have to prepay the year in advance, you're not even required to put a fixed monthly payment.
Hostwinds bills you on a per-hour rate.
This way, you can be sure you're not overpaying or underutilizing your resources.
Let's take the first server, for example. Even if you're running the machine at maximum capacity for the whole month, your total will be around $5.05 for the period.
This makes Hostwinds the most budget-friendly cloud host in our list.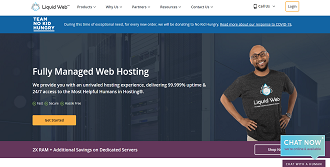 Liquid Web Review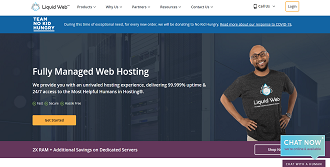 BEST FOR
Large Enterprises
Visit Website
Easily handle high traffic spikes
SaaS and PaaS infrastructure solutions for developers
Pick your control panel between cPanel, Plesk, and Interworx
Free 100 GB backup space
Liquid Web has been operating on the web hosting market for over two decades now.
Instead of focusing on shared offerings, like most of the competition at the time, LW had another idea — aim for the big fish. So the company went for the more premium services — VPS solutions, dedicated servers, managed WordPress, private cloud, anything that goes beyond the average shared offering.
Liquid Web's success did not go unnoticed, and in 2015 the provider was acquired by Chicago-based private equity firm Madison Dearborn Partners. While MDP replaced the CEO, the other 400+ remained with the company in its original headquarters in Lansing, MI.
Today, Liquid Web hosts over 1 million websites and works with companies like Fila, Home Depot, and Boy Scouts of America to grow their online influence.
Pros
Cons
Wide range of solutions
Not suitable for beginners
Excellent support

Prices on the high side

Robust

 infrastructure
Liquid Web Data Center Locations
Lansing, MI (US Central)
Phoenix, AZ (US West)
Amsterdam (NL)
Liquid Web Features
The Michigan provider does not offer standard cloud hosting server packages per se. Liquid Web supports several similar services like private and dedicated cloud, but those start from a couple of hundred dollars per month and can easily jump into the thousands.
That's why our focus will be on the next best thing — Cloud VPS servers.
Feature-wise, Liquid Web can put many hosting competitors to shame.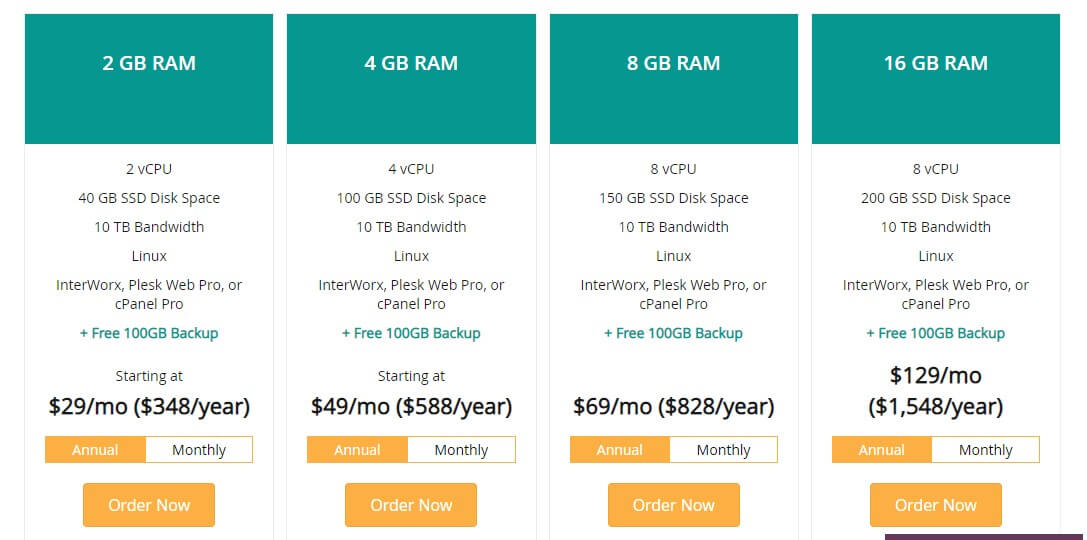 Each of the four deals packs a lot of heat:
Server Secure advanced security
Unlike other operators, Liquid Web offers both Linux and Windows cloud hosting solutions.
But the pleasant surprises don't stop there:
Choose Your Own Control Panel
Most of you are already familiar with cPanel — it's clean, straightforward, and very functional.
No wonder it's the #1 control panel choice of Linux hosts.
But that doesn't mean it's the only choice.
Plesk and Interworx are two great alternatives, often-utilized by multiplatform hosting providers. More often than not, your account will come with a fixed option or a choice between two at best.
Liquid Web lets you pick between cPanel, Plesk, and Interworx while configuring your new cloud platform. This way, you won't have to switch and navigate through an unfamiliar environment.
DDoS Protection
Your website and data security are of the utmost importance.
This is why Liquid Web shields its servers with 24/7 DDoS protection. It works wonders against low and mid-volume attacks, assessing vulnerabilities and balancing the server load.
You can find additional options that provide state-of-the-art DDoS attack prevention and mitigation.
All in all, Liquid Web makes more than enough to secure the title of one of the best and most secure cloud hosting providers.
Liquid Web Support
When you boldly proclaim your support team as the "Most Helpful Humans in Hosting," you better offer something exceptional to back this up.
And for the most part, Liquid Web does just that.
If you're familiar with even a few of the hundreds and thousands of hosts out there, you'd know the overall level of support in the industry is sub-par (and that's putting it mildly).
Untrained and unprofessional operators, templated replies, slow response times — those horror stories are happening more often than you might think.
That's why our conversations with Liquid Web's support were like a breath of fresh air. You could easily tell there is a real person on the other side, trying to find a comprehensive solution for you.
Sure, we did not dive into too many technicalities but got more than enough to understand what we're getting with this cloud storage service.
In terms of communication channels, LW offers round-the-clock assistance via chat, phone, and ticketing.
Liquid Web Reviews
Trustpilot rating — 3.5 / 5 (110 reviews)
Sitejabber rating — 4.4 / 5 (5 reviews)
Serchen rating — 5 / 5 (179 reviews)
Our experience with the Liquid Web support seems to have been quite different than what other clients are getting.
There has been an alarming influx of recent negative reviews about the company and its level of technical assistance. Online testimonials reveal that getting a knowledgeable and helpful operator is far from a sure shot.
– inability to handle more complex requests
– problems with migrations
– long hold times over the phone
Those are just a few of the issues clients have with the Liquid Web support. And the wave of discontent includes long-time loyal customers and big enterprises as well, the groups that are supposed to be your biggest asset.
While the publicity is not that great, it's not so terrible either.
Many users still praise Liquid Web as the best business cloud hosting provider, combining feature-packed deals with a blazing-fast hardware setup.
The company operators are paying attention to what the public has to say, addressing both positive and negative reviews in a friendly and professional matter.
Liquid Web Plans and Pricing
Linux 2 GB — from $29/mo
Linux 4 GB — from $49/mo
Linux 8 GB — from $69/mo
Linux 16 GB — from $129/mo
Windows 4 GB — from $74/mo
Windows 8 GB — from $94/mo
Windows 16 GB — from $169/mo
Quality comes at a price, and that is certainly the case with Liquid Web. The provider offers some undoubtedly premium services, but so are the monthly rates — even the entry-level Linux package starts at $29/mo, which might be a deal-breaker for those looking for a simpler and more affordable solution.
And that's the best-value price, available only if you prepay for the whole year.
If you are looking for a month-to-month subscription, the same package will come at $59/mo.
Even if you choose the annual discounted option, your rate will revert to the standard one once the year ends.
Still, if you have the budget for it, Liquid Web is sure to deliver one of the best cloud platforms on the market.
Hostinger Review
BEST FOR
Handling multiple projects
Visit Website
Litespeed cache for maximum speed
Daily backups for advanced security
Establish a new brand with a great free domain name
Host unlimited websites within a single account
Hostinger's success story started back in 2004, in Kaunas, Lithuania.
The Baltics are not your typical go-to place when you think of cloud hosting (or any type of hosting for that matter), but this host had a solid strategy.
People say the first million is the hardest, and that seemed to be the case with Hostinger. It took the company seven years to build its customer base to the seven digits, but it was all uphill from there.
Hostinger started a rapid expansion after 2011.
By acquiring local providers in key emerging markets (like Niagahoster in Indonesia and Weblink in Brazil), it managed to grow its client base to over 29 million today.
| | |
| --- | --- |
| Pros | Cons |
| Amazingly cheap | High renewal rates |
| Isolated resources | Limited support |
| Free dedicated IP | Inconsistent uptime |
Hostinger Data Center Locations
UK
USA
Netherlands
Lithuania
Singapore
Indonesia
Brazil
Hostinger Features
Hostinger offers three fixed packages in its cloud portfolio — Startup, Professional, and Global. The industry-leading Google Cloud hosting powers the latter.
All plans are suitable for up to 300 websites and differ only by the amount of server resources you get. Packages are a good fit for both SMBs and larger enterprises.
Apart from the essentials, you are getting a number of free add-ons — a lifetime SSL certificate, daily backups, and Cloudflare CDN.
If you are looking for a complete experience, you can add an SEO toolkit ($9.99/mo) and priority support ($1.99/mo).
Free Dedicated IP
More often than not, hosts put your account on a shared IP address. This comes with a lot of hidden risks — from bad IP reputation to security vulnerabilities — the threats are very real.
The dedicated IP ensures you are the only one using the assigned address. Among the many benefits of that addon, you can find increased stability, better uptime, and optimized email servicing.
Moreover, SSL certificates require a dedicated IP to work, so Hostinger is generously providing one of each for free.
Cloudflare Integration
Cloud services pair perfectly with quality CDN solutions.
How can they not — after all, tho whole idea behind a content delivery network is to distribute your data in multiple locations for faster delivery and safer keeping.
The Cloudflare CDN manages to achieve those by:
– filtering web traffic
– caching static content
– providing additional spam and virus protection
– optimizing network routing
Hostinger can help you add Cloudflare CDN to your cloud hosting sites and offer additional support for the service.
Hostinger Support
Despite having a "Let's Chat" button on the website, you won't be able to find live operators with Hostinger. No phone numbers available either.
The only way to find 24/7 assistance is via support tickets and emails. You can see how this can turn into a predicament if you need prompt help during downtimes, hacking breaches, or strange website behavior.
Unsurprisingly, we've had much more luck with Hostinger's ticketing — we've gotten responses within the hour on several occasions, and the operators properly executed our requests.
Getting more detailed sales information or technical insight is far from a smooth operation, though.
The email operators seem trained to answer only basic queries, and any out-the-box question can easily result in a frustrating exchange of pointless replies.
Cloud support is one area Hostinger can certainly improve in.
Hostinger Reviews
Trustpilot rating — 4.7 / 5 (1,344 reviews)
Sitejabber rating — 4.3 / 5 (9 reviews)
Serchen rating — 4.6 / 5 (31 reviews)
Another provider of popular cloud services, the Lithuanian host consistently impresses both new and long-term clients. The positive mentions are consistent across different review platforms.
Hostinger's Trustpilot score is particularly noteworthy.
That's because the aggregator doesn't base its Trust Score on client ratings alone — it takes into account important factors like time span, frequency, and review volume as well.
On the other end of the spectrum, most negative testimonials seem to revolve around one thing — customer support. Serving millions of users certainly takes its toll on Hostinger's level of assistance, even though the communication channels are not 24/7 open anyway.
To their credit, the company employees are actively reading client reviews, trying to assist any disgruntled customer.
A note: Because Hostinger operates through international subsidiaries, reviews are available for many of its daughter companies around the world. Make sure you're only checking the results for Hostinger.COM (or the specific subsidiary you are looking for),
Hostinger Plans and Pricing
Cloud Startup — from $7.45/mo*
Cloud Professional — from $14.95/mo*
Cloud Global — from $36.99/mo*
*introductory prices
Hostinger is well-known as one of the cheapest cloud hosting providers, and the same seems to go for its cloud packages at first glance.
You will quickly notice that new clients get a whopping 74% discount. Once at the checkout, there is another surprise — the rate is only available with the 2-year plan.
So to recap, the only way to get the cheapest rate is to have 24 x 7.45 + VAT = $429.12 in a lump sum. And two years from now, you will still switch to the regular rate and pay over $1,000 for renewal.
Far from the most affordable cloud hosting providers in the niche.
Kamatera Review
BEST FOR
Any-budget business
Visit Website
Fully managed services for beginners and startups
Very flexible resource allocation
On-demand and scheduled data backups
Great network coverage
Kamatera is one of the lesser-known and underrated cloud hosts.
The company was founded in 1995 and has been tinkering with VPS and cloud services for more than two decades now.
Kamatera's services span well beyond the standard hosting offerings — you can also find mobile application solutions, diagonal scaling, and SaaS infrastructures with this provider.
But how do the managed cloud deals stack against the competition?
| | |
| --- | --- |
| Pros | Cons |
| Instant scalability | Not very budget-friendly |
| Huge resource capacity | No free extras |
| Full control | Paid control panel license |
Kamatera Data Center Locations
New York, NY (US)
Dallas, TX (US)
Santa Clara, CA (US)
Toronto (CA)
Amsterdam (NL)
Frankfurt (DE)
London (UK)
Hong Kong (HK)
Tel Aviv (IL)
Petach Tikva (IL)
Jerusalem (IL)
Rosh Haayin 1 (IL)
Rosh Haayin 1 (IL)
Kamatera Features
When talking about full control and customization freedom, Kamatera has been one of the best cloud hosting providers for a while now.
You start with a bare-boned server and build from there — data center location, choice of OS and control panel, resource allocation.
Kamatera's interface is very intuitive, and you can easily adjust your add-ons to see how they change the final price. These extra services include dedicated IPs, extended daily backups, and burstable traffic.
Ultimate Scalability
Resource control is the area Kamatera excels in most.
You can build practically anything, from a small server for personal purposes to a massive supercomputer that can serve even governments and large enterprises.
You don't believe us? Here are just a few jaw-dropping numbers regarding server specs:
– unmetered bandwidth
– up to 72 CPU cores
– up to 384 GB RAM memory
– up to 1 TB SSD space
Hands-down, the most scalable cloud hosting provider on our list.
Ultra-fast SSD Storage
It's 2020, and your website speed can't be more crucial.
While there are many ways to boost your website performance, it all starts with a reliable and optimized infrastructure.
Kamatera seems to take that into account. The provider powers all cloud servers with state-of-the-art SSD disks, which are faster, safer, and more durable than the traditional HDD.
As with other system resources, you can easily scale your storage space up and down as per your website needs.
Kamatera Support
Kamatera offers all cloud clients a wide variety of support options.
You can reach both the Sales and Technical teams via phone. Techs are available 24/7, while the sales lines are open Mon-Fri 8:00-18:00 EST.
The live chat or emails are a viable alternative if you're not up for a call.
Kamatera divides its support into three levels:
– Basic
– Advanced
– Enterprise
The three differ in the scope of technical expertise you can expect, as well as the priority of your support tickets.
As for the actual level of assistance, Kamatera performed with flying colors. The chat operators proved well-versed with the service and not just pushing to get the sale done.
A great cloud hosting choice for those who need more hands-on assistance.
Kamatera Reviews
Trustpilot rating — 3.8 / 5 (2 reviews)
Sitejabber rating — N/A
Hostadvice rating — 9.8 / 10 (30 reviews)
User reviews about Kamatera are rather scarce. This often means a company is either very small or doing its job well enough not to generate any bad publicity.
As Kamatera packs 25 years of experience and spans over 13 international data center locations, it looks like it's a case of the latter.
The online user reviews reveal we are dealing with a highly reliable cloud provider that offers excellent technical assistance. We're firmly convinced in Kamatera's supreme level of support, and our impressions seem in tune with the public opinion.
A spotless online presence so far, let's hope they keep it that way.
Kamatera Plans and Pricing
Managed Cloud Basic — from $50/mo per server
Managed Cloud Extended — from $150/mo per server
Kamatera likes to keep it simple when it comes to the price formation of its cloud server hosting.
Because of its high scalability, the provider likes to ensure you are only paying for the features and resources you're currently using.
Starting from $50/mo for the web server itself, Kamatera is far from affordable for many startups and low-budget businesses. Especially when you find out you have to prepay for the first three months in advance.
Still, the provider feels it's got nothing to hide, so it generously offers a 30-day free trial for you to test the platform.
This includes a cloud hosting server with a configuration of your choice (worth up to $100), 1 GB SSD space, and 1 GB outgoing bandwidth.
During this month, you can get a good idea of the server performance, ease of use, and support services, to determine if it's the right fit for your website.
If it's not your cup of tea, just cancel and move on — no questions asked.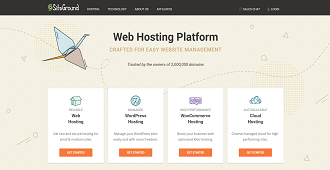 SiteGround Review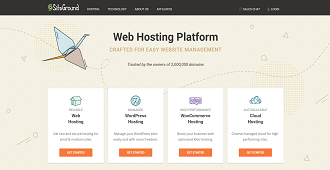 BEST FOR
WordPress websites
Visit Website
Expert support available at all times
A bundle of free extras
Guaranteed system resources just for you
Host your own clients on the cloud
SiteGround first appeared on the hosting radars in 2004, promising to deliver exceptional service and experience to all client websites.
It seems the company did good on its promises, as today SG is one of the top 20 providers in terms of market share, hosting over 2,000,000 domain names worldwide.
SiteGround offers a full range of hosting solutions, but the WordPress services are a particular highlight. The company is one of two officially-recognized WP hosting partners (the other one is Bluehost) and actively helps with the development and promotion of the most prominent CMS.
Let's spare a moment for some fascinating WordPress facts and stats, shall we?
Alright, back to it!
How does all that relate to SiteGround's cloud hosting services?
Let's take a look.
| | |
| --- | --- |
| Pros | Cons |
| Industry-leading support | Quite costly |
| Automatic scalability | Speeds could be better |
| Advance WordPress features | Low space/bandwidth limits |
SiteGround Data Center Locations
Chicago, IL (US)
Council Bluffs, IA (US)
London (UK)
Amsterdam and Eemshaven (NL)
Singapore (SG)
SiteGround Features
SiteGround offers four fixed packages and one custom deal for its cloud hosting clients.
The host ensures a secure environment and optimal server setup, which guarantees full isolation of your system resources.
You can trust SiteGround's experienced administrators for the full management of your hosting infrastructure, letting you focus on your business development and growth.
Several handy add-ons make the deal even more appealing — free SSL certificate, daily backups, private DNS, Cloudflare CDN, to name a few.
Auto Scaling
Imagine you have an online shop, and you've prepared a promo for the upcoming holidays. You know that the campaign should bring more visitors and traffic, you're just not sure how much more.
Utilizing on-demand resources for sudden traffic spikes or low activity is a great way to adapt to those situations, and also optimize your costs.
The enhanced flexibility makes SiteGround one of the best cloud service providers for growing businesses.
Checked our deep research about SMBs? Go ahead then, it's right here!
Isolated Resources
One of the big advantages of cloud hosting vs shared hosting is the lack of server neighbors. Your account isolation means all system resources are at your disposal, and you're solely responsible for your data security.
Each cloud account lies on a lightweight private Linux container powered by ultra-fast SSD disks and utilizing proprietary caching tools.
One can never have too much control, and SiteGround is a perfect choice in that matter.
SiteGround Support
SG is one of those companies that understand that to work hard, your employees will also have to play hard.
Company-sponsored vacations, team buildings, private concerts, branded swag — sounds like the dream job indeed.
In return, SG demands full commitment and dedication to every single client.
You can contact the SiteGround sales support 24/7 via live chat, phone, and email. The response times are next-to-immediate, ensuring your prompt assistance at any time. As for Tech Support and Billing questions, you can trust the internal ticketing.
As for the level of assistance, you can expect nothing but the best with SiteGround.
Prompt replies, extensive know-how, in-depth solutions — this cloud site hosting comes with some A-grade support.
Even on the few occasions when we seem to have picked an operator in training, they would quickly escalate the case to a more experienced colleague if the situation got out of hands.
SiteGround Reviews
Trustpilot rating — 4.8 / 5 (3,573 reviews)
Sitejabber rating — 4.8 / 5 (63 reviews)
HostAdvice rating — 9.7 / 10 (2,213 reviews)
Judging by user reviews alone, SiteGround is the most popular and well-liked cloud host out there.
The high scores are consistent across all the major platforms, and thousands of happy campers express extreme satisfaction with SG's services.
"Service was swift and accurate."
"Can't go wrong with these guys."
"Awesome customer service!"
"The best hosting company around."
SiteGround is just reveling in the praise of its clients.
Even when the occasional complaint pops up, the SG team is quick to react, not afraid to handle the matter publicly, instead of trying to deal with it behind curtains.
SiteGround Plans and Pricing
Entry — from $80/mo
Business — from $120/mo
Business Plus — from $160/mo
Super Power — from $240/mo
SiteGround's high-end services and astounding support inevitably reflect on the cloud package prices.
Starting at $80/mo, the entry-level deal is far from a fit-all solution. It's actually one of least affordable introductory prices in our cloud hosting comparison.
On the bright side, the rate applies to the month-to-month billing only — prepaying for a more extended period brings an additional 10% discount from the final bill.
If you are looking for a more custom solution, you can configure your own cloud server. Simply adjust the CPU, RAM, and SSD space amounts, and the wizard tool will calculate your final monthly rate.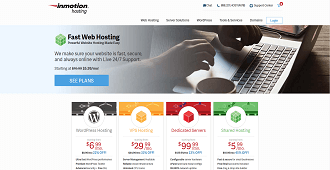 InMotion Hosting Review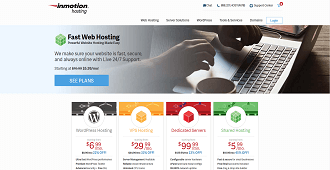 BEST FOR
High-performance websites
Visit Website
Deploy your private cloud in 15 minutes
Easily scale resources up and down
Latest security standards applied
Amazingly-low total cost of ownership
InMotion Hosting is a web service provider, dating back to 2001. Today, the company is in the top #20 US hosting providers, accommodating hundreds of thousands of customers worldwide.
InMotion is still entirely US-based, spanning across three offices and two data centers in the States.
The company enjoyed consistent recognition through the years, winning prestigious awards like Best WordPress Host by HostingAdvice and the 2017 Excellence Award by TopTenReviews.
| | |
| --- | --- |
| Pros | Cons |
| Excellent speed and uptime scores | Limited plans |
| Three dedicated IPs | Support is hit-and-miss |
| Enterprise-grade security | Renewal issues |
InMotion Data Center Locations
Los Angeles, CA
Ashburn, VA
InMotion Features
This part of our cloud hosting review revealed solid offerings by the prominent US host. As with Liquid Web, InMotion combines virtual private server and cloud offerings, fixing us up with three feature-packed and resource-generous deals.
The entry-level package is quite robust — 4GB RAM, 75GB SSD storage, and 4TB monthly data traffic. All solutions come with a full cPanel license.
InMotion is happy to add more value to the basics — you get to enjoy a domain name, an SSL certificate, and three dedicated IPs completely free of charge.
Some unique offerings are also in place.
Launch Assist™
All InMotion clients have access to a premium feature called Launch Assist.
Activating it connects you to a tier-3 server administrator and gives you two hours to clear out questions or request adjustments. These can include site migrations, server setup, security measures, hardware configuration, cron jobs.
An invaluable service for those with less experience.
The Launch Assist is usually a paid feature, but every cloud web hosting client can get it for free for a limited time.
Automatic Node Failover
Keeping your databases up and running should be a task of the utmost priority.
Hosting providers have a number of ways to ensure that — data backups, replication, server snapshots.
One great addition is the automatic node failover.
Putting it simply, your database compiles of many interconnected points called nodes. With InMotion's setup, the system constantly monitors and checks for failing or inactive nodes. It then isolates any bad sectors and initiates a hard failover to fix them.
Sleep safe, knowing your cloud project is in good hands with IM.
InMotion Support
The information on InMotion's Contact Us page is very well-structured.
Cloud Server hosting clients can find Sales, Technical, even Billing assistance 24/7 via phone and ticket. The option for a Skype call is an excellent addition, a rare feature among other hosts.
If your questions concern business development, platform development, or IM's affiliate program — there's a direct email address for each department.
But our main focus was the live chat.
Unfortunately, our contacts with InMotion's operators were nothing to write home about. As the company praises them as hosting experts and business consultants, we posed as complete newbies, trying to understand the A's and B's of the cloud hosting technology.
Instead of taking the time to understand our project and explain the fundamentals in a comprehensive way, the operators were quick to throw irrelevant tutorials and uninformed suggestions.
All in all, the live chat provides limited assistance, and any technical query will result in the operator directing you on how to submit a ticket.
InMotion Reviews
Trustpilot rating — 3.1 / 5 (199 reviews)
Sitejabber rating — 4.9 / 5 (16 reviews)
HostAdvice rating — 8.2 / 10 (219 reviews)
Online reviews about InMotion, and their cloud site hosting in particular, are generally on the positive side.
The underlying hardware seems to be getting the job done, keeping both speed and uptime on a consistently high level.
InMotion has been around for quite some time and has certainly amassed a loyal fan base. Clients that have been hosting with IM for 7-10 years are happy to share their positive feedback about the reliability, performance, and ease of use of this cloud hosting provider.
InMotion's weak spot seems to be customer support.
The majority agrees — the company is as good as it can be… until you need hands-on assistance. The chat operators proved unhelpful in times when clients needed them the most, like server outages and website downtimes.
InMotion Plans and Pricing
VPS-1000HA-S — from $22.99/mo*
VPS-2000HA-S — from $34.99/mo*
VPS-3000HA-S — from $54.99/mo*
*introductory prices
Our cloud hosting price comparison reveals InMotion is not particularly budget-friendly. Even the first-tier deal comes with a $22.99/mo price tag. As this is a discounted offer for new clients, come renewal your rates will double.
But that's not all of it.
While on the checkout, you will notice the $22.99/mo rate is only available with a three-year prepayment. Binding yourself to any solution for so long is a bit risky, even disregarding the cost.
What if the service deteriorates?
Or there is a change in the course of your project?
What if you don't need hosting a year from now, let alone three?
InMotion's cloud services are best suited for established enterprises, where business continuity is a sure thing.
KnownHost Review
BEST FOR
Ecommerce websites
Visit Website
Full administrative access for better control
Managed services from hosting experts
KVM cloud infrastructure
Server performance optimizations
KnownHost is a US-based provider going strong in its 14th year of existence. Justin Sauers and Pavel Malyavko had the idea of a hosting provider while working at Parallels. Their hosting company remains privately-owned to this day.
KnownHost started as a shared provider, but gradually expanded its portfolio with VPS and cloud hosting, dedicated servers, reseller services, and more.
In 2012 KnownHost acquired Uberhost, a reputable player on the shared hosting market.
The company is a member of the U.S. Environmental Protection Agency's Green Power Partnership, vouching to cover over 100% of its electrical consumption in the form of renewable energy.
| | |
| --- | --- |
| Pros | Cons |
| Excellent uptime | Not very cost-effective |
| Free DDoS protection | Limited support availability |
| Enterprise-grade hardware | Skimpy features |
KnownHost Data Center Locations
Seattle, WA (US)
Atlanta, GE (US)
Amsterdam (NL)
KnownHost Features
KnownHost offers both managed and unmanaged cloud hosting packages, letting you choose how much control you'll have over hardware setup, security, and monthly costs.
Our focus is on the managed solutions, and we have three distinct options to choose from:
The entry-level deal gives more than enough resources to get your project on the road — 2GB RAM, 75GB SSD storage, and 2TB bandwidth is a pretty solid deal.
On the other hand, the resource caps on the highest-tier package are not that high, meaning that large-scale businesses might struggle in the long run.
KnownHost is not exactly brilliant when it comes to add-on features, either.
CPanel for an extra $6 a month?
And another $1/mo for a Softaculous installer?
$5/mo for WHMCS automation?
Come on, KnownHost, most of your competition for best cloud hosting has been offering those for free since forever.
Thankfully, not everything comes with a price tag.
Free Data Backups
Even the safest cloud setup isn't 100% impenetrable. You are responsible for your data security just as much as your host.
KnownHost appears to be doing its part.
Apart from the free DDoS protection, every account comes with no-cost daily backups. KnownHost's platform copies your sensitive data and stores it in a secure offline location.
If something goes wrong — just roll a backup from a few days back when everything was working fine.
Website Migrations
Moving your website from one cloud hosting company to another can be a tedious task, especially if your web project doesn't follow а standard file and database structure.
KnownHost offers a helping hand with your data transfer when moving from another operator or when upgrading your KH package. The technicians ensure the process is seamless, keeping your uptime uninterrupted.
It takes a simple support request, and you leave the rest to KnownHost.
KnownHost Support
KnownHost assists it's loyal customers through a variety of communication channels:
– Sales help is available in the business hours 7:00-19:00 CST via chat, phone, and email.
– Tech Support is reachable 24/7 via an internal ticketing system.
– Billing is working between 7:00-19:00 CST, available by email.
On top of that, KnownHost has one of the most comprehensive knowledge base archives out there, indicating the Difficulty Level of each tutorial.
The live assistance we got was more than satisfactory on several occasions.
There was not much waiting — we got connected in seconds, and the operator's replies were often within a minute. Our chats included more than one topic — cloud backups, pricing structure, scalability — every time the assistance was up to par.
KnownHost is undoubtedly one of the best cloud hosting choices when it comes to customer support.
KnownHost Reviews
Trustpilot rating — 4.4 / 5 (17 reviews)
Sitejabber rating — 4.0 / 5 (4 reviews)
HostAdvice rating — 9.7 / 10 (160 reviews)
KnownHost's clients have great things to say about the company. Fast server provision and awesome support are two of the often-mentioned reasons for this high customer satisfaction.
But there is another positive indicator.
Most of the negative feedback surrounding KnownHost is very dated, often going years back. As consumers, we tend to express dissatisfaction online strongly, so the lack of recent complaints tells us KH might have found the recipe for success.
KnownHost Plans and Pricing
Cloud 1 — from $50.40/mo
Cloud 2 — from $63.00/mo
Cloud 3 — from $94.50/mo
KnownHost's cloud hosting price tags are not for the faint of heart. While not the most expensive out there, the packages are far from cost-effective when you consider the lack of unique features.
Cloud 1 is for all the startups and SMBs, coming at $50.40/mo.
That price only avails when you prepay the whole year in advance. Month-to-month packages will have you spend at least $80 monthly.
Far from the cheapest cloud hosting solutions in the niche.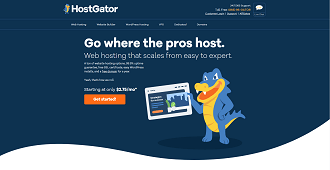 HostGator Review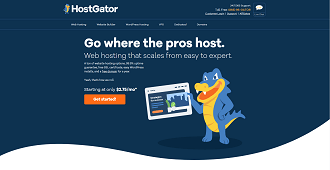 BEST FOR
Small-scale projects
Visit Website
Clean and easy-to-use server dashboard
Data mirroring on multiple devices
Automated failover in case of hardware issues
Real-time site performance stats
HostGator is one of the biggest hosting providers on the market.
The story began in 2002 when Brent Oxley laid the foundations of a new web service provider. HostGator was born, along with its official mascot — Snappy, the gator.
After years of continuous success, tech conglomerate EIG bought out HostGator for almost $300 million.
Today, HG handles an impressive 8,000,000+ domain names. Their rich service portfolio recently added cloud web hosting, but does this EIG-host have what it takes to compete with the market leaders?
| | |
| --- | --- |
| Pros | Cons |
| Inexpensive to start | Poor support |
| Unmetered space and bandwidth | Shady company policies |
| Good uptime | Average server speeds |
HostGator Data Center Locations
HostGator Features
The three cloud plans with Hostgator give you enough resources to get your ball rolling: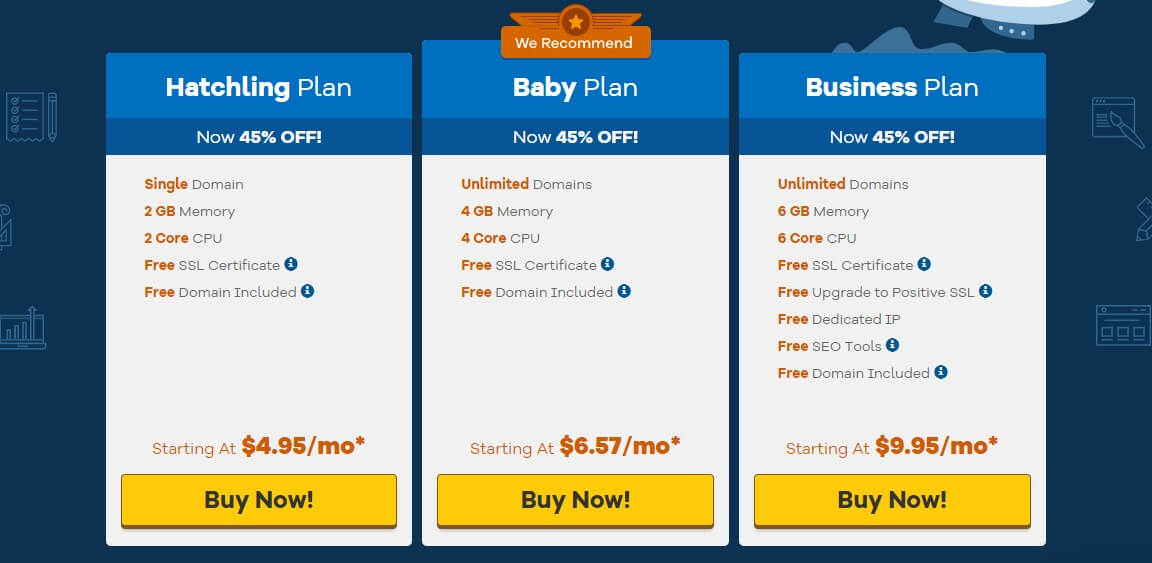 Given the price tags, we couldn't ask for much, but the Hatchling and Baby cloud plans are next to bare-boned. The only features included are the free domain name and SSL certificate. There isn't even any SSD storage available.
Far from enough for any growing enterprise.
The Business cloud hosting deal is where things get interesting. HostGator offers a robust plan, containing useful feats like dedicated IPs, SEO tools, and the freedom to host unlimited websites.
Free Domain Name
Every successful online project starts with a name.
HostGator makes this step as seamless as possible, allowing you to register your first domain free of charge. You can choose between all the popular extensions (.com, .net, .biz, .org.), but there a few of the fresh new TLDs as well:
– .website
– .space
– .tech
– .store
– .club
The system will check the domain availability, and if all is good — you can start utilizing your new cloud hosting platform in a matter of minutes.
Stats Dashboard
One of HostGator's strong selling points is the intuitive statistics dashboard.
It contains tons of invaluable information concerning server resource usage, page traffic, uptime stats. You even get a breakdown of the user behavior trends so you can predict how to adjust your resources accordingly.
No need for server admins or extensive coding knowledge — the stats panel is as simple as they come. The navigation is smooth, and there is no lag when loading different graphs and visual data.
That's about it with the free stuff.
All other HostGator extras are available as paid add-ons only — daily backups, site security, privacy protection, and web apps.
HostGator Support
You can reach this cloud hosting company 24/7 with your questions, and the contact information is in plain sight on the website. There is a toll-free phone line, a one-click live chat, and an internal ticketing system.
In terms of availability, there is nothing wrong with HG — we tested each communication method during different times of the day and never had to wait for more than a few minutes.
The real problems start once you are connected.
It won't take much time to realize the support operators are far from well-trained or insightful — they are merely reading from a script and pushing links. Any question that isn't on their cheat sheet or doesn't exist in HostGator's tutorial archive quickly leads to a dead end.
To be fair, there have been a few times when we had an adequate HG operator helping us, but we've tested them on so many occasions it just seems like an exception that proves the rule.
If you feel great support is a mission-critical aspect for you — there are far better cloud hosting services than HostGator's.
HostGator Reviews
Trustpilot rating — 2.5 / 5 (593 reviews)
Sitejabber rating — 3.7 / 5 (50 reviews)
HostAdvice rating — 5.2 / 10 (79 reviews)
EIG-owned hosts all seem to follow a pattern:
-> Host enters the market
-> Host gets famous (be it by stellar technology or outstanding support)
-> EIG acquires Host
-> EIG moves operations to Utah and replaces staff
-> Host is now one of many low-cost and low-quality providers
HostGator's fate was no different. Even though it continues to grow its client base, their user satisfaction levels are less than impressive.
All kinds of horror stories flood the internet daily — questionable policies, hidden limitations, overcrowded servers, major outages — pick your poison. Problems with horrible support deserve a whole book.
If you are looking to host a simple hobby project, you can give HostGator a go, but we'd be careful trusting them with a serious business venture.
HostGator Plans and Pricing
Hatchling — from $4.95/mo
Baby — from $6.57/mo
Business — from $9.95/mo
HostGator is easily one of the most affordable cloud hosting providers.
The best-value deal comes at only $4.95/mo. Many providers can't even offer shared hosting that cheaply.
But there is a catch.
This amazingly-low price ties you to a 3-year contract, paying for the whole period in advance. The standard monthly rate is $12.95, which puts the deal in an entirely new light.
Moreover, even if you opt for the long-term deal, the prices will revert to the higher rate once your initial billing period is over.
All in all, HostGator's cloud hosting prices fall somewhere in the middle of the pack.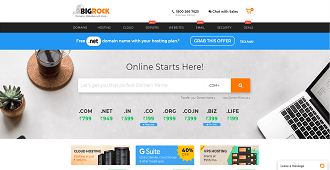 BigRock Review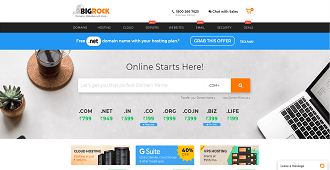 BEST FOR
India-based clients
Visit Website
Varnish caching for optimized load times
Get more resources as your traffic grows
Trusted cPanel management
Real-time site performance stats
BigRock is an ICANN-accredited registrar with over 15 years of experience in the web hosting solutions market. Founded by two brothers Bhavin and Divyank Turakhia, the company was part of a larger tech syndicate called Directi.
In 2014, Endurance International Group (EIG) acquired Directi in a deal worth $110 million. The sale included a number of growing hosting businesses — BigRock, ResellerClub, and LogicBoxes, to name a few.
Today, BR still offers some of the best cloud hosting in India, and has expanded its operation to serve customers from all over the world.
| | |
| --- | --- |
| Pros | Cons |
| Great for Indian customers | Support rarely helpful |
| Instant scalability | Storage not SSD |
| Cheap and easy to start | Constant upsells |
BigRock Data Center Locations
Provo, UT (US)
Mumbai (IN)
BigRock Features
BigRock's cloud deals cater mostly to individuals and smaller businesses. Both pricing and account features clearly reflect that.
The three cloud deals are scalable, but only to a point:
– 2 to 6 CPU cores
– 2 to 6 GB RAM
– 1 GB to Unmetered disk space
Those limits should suit any small to mid-scale project well, but anything more resource-hungry is out of the question.
The situation with the extra features is not looking good either — none of the industry-standard free backups, dedicated IPs, or CDN caching.
BigRock is counting on other perks.
Instant Scaling
Growing your business seamlessly and without any server downtime is an industry problem that cloud hosting is actively trying to solve.
BigRock has configured a failsafe system to ensure you can accommodate more visitors and traffic without having to move or upgrade your accounts. If you start outgrowing your account, simply add more CPU or RAM and be done with it.
No reboots, no site unavailability — it's all smooth sailing with BigRock.
Varnish Caching
Varnish is a web accelerator that serves a simple goal — speeding up content-heavy websites via dynamic caching.
We are increasingly using high-resolution visuals, multimedia content, and all kinds of site functionality plugins. Whenever someone visits your page, each of those elements takes time to load. You and your hosting provider have to work together to minimize this load time as much as possible.
That's why Varnish is available on all of BigRock's cloud hosting packages, caching and storing your dynamic elements in the operating memory for faster delivery and lower disk load.
BigRock Support
All EIG-owned companies share the resources of their parent — same servers, same offices, same staff. So don't be alarmed if you stumble upon suspiciously similar names and faces while testing different companies.
Sharing your support between 50+ companies carries the inevitable risk of messing information up.
When you are a jack of all trades, you a master of none — the old saying is still spot on today.
If you've ever tested HostGator, Bluehost, or iPage and their support is your cup of tea — you can also give BigRock a spin.
Still, BR's assistance was far from our liking, proving very basic support. It was also slow on many occasions. Even when a senior tried to handle our case, they weren't doing any better. The situation was getting so frustrating at one point, we had to remind the tech guy how whois checks and domain propagation worked.
Make sure to get in touch with BigRock before you launch your new project, just to be on the safe side.
BigRock Reviews
Trustpilot rating — 2.9 / 5 (4 reviews)
Sitejabber rating — 2.4 / 5 (5 reviews)
HostAdvice rating — 4.9 / 10 (16 reviews)
You won't be able to find tons of cloud hosting reviews about BigRock, but maybe it's for the better.
The company seems to garner mostly negative publicity, and that's a trend that has been going around for years. Things seem to have taken a turn for the worse somewhere around the EIG acquisition, which is not uncommon, given the history of the tech conglomerate.
The shady billing policies and lack of adequate support appear to be haunting the clients' nightmares the most often.
The scarce positive reviews seem to mostly come from Indian customers, confirming BigRock is best for local consumption.
BigRock Plans and Pricing
Starter — from $4.99/mo
Advanced — from $7.99/mo
Business — from $9.99/mo
Despite serving clients from 130+ countries, BigRock's primary focus is still the Indian market.
Prices for cloud hosting packages start from $4.99/mo, and even the highest-tier deal comes at under 10 bucks. As with similar providers, though, the best price also means the longest contract. In the case of BigRock — a three years long one.
We found the upselling attempts a bit too much, though.
In the live chat, on the website, during checkout — it seems BR is always trying to sell you something.
There were some pleasant surprises as well.
While many hosts apply automatic renewal by default, BigRock lets you choose between manual and auto-billing. The automatic option is even switched off by default, ensuring there won't be any surprises come renewal.
Cloudways Review
BEST FOR
Digital agencies
Visit Website
Industry-leading management services
Ecommerce-optimized plans
Simplicity and ease of use
No long-term contract obligations
Cloudways is one of the most popular managed cloud hosting providers out there. It partners with some of the biggest names in cloud computing to offer practical and highly scalable virtual servers.
This is what's included in the offer.
Cloudways Data Center Locations
27 availability zones, with 16 locations in North America, 1 in South America, 5 in Europe, 3 in Asia, and 1 in Australia. There are multiple cloud computing providers and datacenters available in most locations.
| | |
| --- | --- |
| Pros | Cons |
| Very flexible cloud infrastructure | Not the best for simpler projects |
| Excellent features | Few 1-click installers |
| Developer-friendly | |
| Stellar support | |
Cloudways Features
For starters, Cloudways configures the server to your specifications. You can ask for a range of popular setups, and the tech team will likely be able to set it up for you.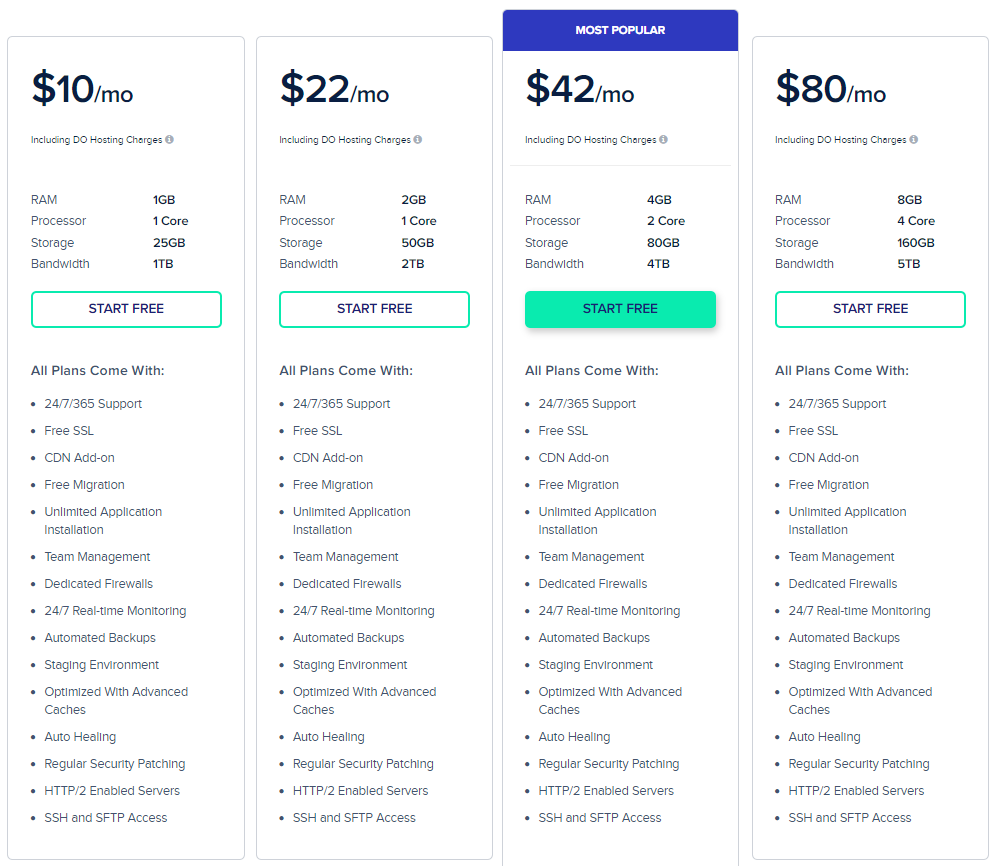 Great for Popular Apps
If you want to host a PHP-based app like WordPress or Magento, Cloudways has a few extra technologies to help you, including caching solutions. It even has a WordPress migration plugin, so you can transfer unlimited WP websites without trouble.
Cloudways runs its own panel with 1-click installations for apps like WordPress, Joomla, etc. There are fewer installations than on Softaculous, though, so you might need to install more obscure apps on your own.
Robust Security and Speed Optimization
You also get managed security patches, a dedicated firewall, SSL, monitoring, and a few other security features.
There are also quite a few speed optimization tools, including a private CDN. Coupled with robust cloud infrastructure with multiple datacenters, this can result in top cloud hosting speeds around the globe. Cloudways is one of the top choices for international websites.
Optimized for Developers
Cloudways is also rather developer-friendly. You can run pretty much any technology, and the servers support Git and cronjobs. What's more, you can create staging environments, and take advantage of quite a few collaboration tools.
And those are just the key features. Cloudways runs a sophisticated platform and makes for an excellent opportunity for both beginners and professionals.
Cloudways Reviews
Trustpilot rating — 4.5 / 5 (256 reviews)
Sitejabber rating — 3.6 / 5 (5 reviews)
Serchen rating — 4.0 / 5 (6 reviews)
Cloudways sports solid user reviews.
Hundreds of clients love the scalability of the cloud combined with the ease of use of managed hosting. Some also like the management area, which makes it way easier to handle all aspects of dynamic, scaling cloud hosting.
There are few legitimate negative reviews to speak of. Some users did find the platform a bit difficult. To be fair, Cloudways is more advanced than your typical hosting, so this is something to be aware of.
Otherwise, it's positive reactions all the way.
Cloudways Support
Cloudways has several tiers of support.
The free tier gets you the standard services—automated monitoring and maintenance of the platform and the infrastructure. The support will also help you find a way to resolve any issues with plugins, databases, etc.
The paid support adds services like optimization of the server stack. The support here will also troubleshoot plugins, themes, and third-party. It's a more advanced service, and it costs $100/month. You're basically getting a developer to help you with your site, though, making it a good-value deal if you need extra help.
As for the actual support team, it's exceptional. Queries get quick and accurate responses, and the agents go above and beyond to resolve any issues.
It's an excellent cloud hosting company all-round.
Plans and Pricing
Cloudways is partnered up with several of the biggest cloud computing providers and uses their infrastructures. You can host apps on AWS, Google Cloud, Microsoft Azure, DigitalOcean, and Vultr.
While you enjoy the infrastructure of one of the foremost cloud providers, Cloudways manages your cloud server hosting.
The price depends on the cloud platform and the size of the server you choose. The smallest DigitalOcean server has 1 CPU core, 2GB RAM, 25GB SSD storage, and 1TB bandwidth. It would cost you $10/month, which is fairly affordable for a managed platform. AWS, on the other hand, is more expensive since the infrastructure is pricier as well.
You can scale this rather massively. The largest AWS server would get you a whopping 96 CPU cores and 384GB RAM and cost over $3500/month.
One of the most significant advantages of Cloudways is that its servers retain the flexibility of the cloud. You can freely scale resources up or down. You pay for the resources you spend by the hour, so you're practically guaranteed not to overpay.
This means incredible savings if you have unpredictable traffic or if your popularity spikes or drops. You can simply adjust your server and have the exact resource availability you need.
All in all, Cloudways provides managed cloud hosting on some of the most robust and flexible cloud platforms. The price is very affordable for the service, but it's not ideal if you're looking for something more minimalistic. Cloudways is best if you want to expand and get the most out of your platform.
WebsiteBuilder Verdict
Cloudways is one of the best providers of managed virtual servers. The service is well-managed, robust, flexible, and rather affordable for the quali3ty. It's one of the best ways to set yourself up for future success.
Cloud Hosting Benefits
The cloud adoption has been soaring in recent years.
The technology adoption is at an all-time high, with 96% of businesses and individuals using some kind of a cloud-based app. The market is ever-expanding and has already reached $225 billion in valuation last year. Statisticians expect this number to grow to $354 billion by the end of 2022.
People seem much more open to using cloud web hosting today, as well.
Clients aren't afraid this is just another bubble waiting to burst, as there is a much clearer understanding of how the technology works and how it optimizes their online operations.
Here are some of the noteworthy benefits.
Improve Performance
Cloud computing technology lets you utilize a network of virtual servers and keep cached copies of your data in multiple locations. This does wonders for your overall website performance — request execution is faster and load distribution is more even, compared to a single physical machine.
Cloud hosting providers offer another advantage in terms of speed.
You get a fair share of dedicated resources, which you can utilize for your project alone. Contrary to the shared hosting setup, you have no neighbors draining essential assets like RAM, CPU, or disk space. All is yours to do as you please.
Harden Security
Do you know what a DDoS is?
When a hacker tries to overflood and shut down a server, they sometimes use a method called Distributed Denial of Service. In layman's terms, they send a large number of requests to your machine, clogging your normal traffic flow. Your pages start loading slower until they are totally unresponsive.
Scary, right? But what if the attacker doesn't have a single target to bombard?
The cloud environment makes it much easier to control access to your web server and prevent malware, phishing, and other types of malicious attacks.
Plus, with managed cloud hosting, you've got a whole team of trained experts behind your back.
Reduce Downtimes
Failed hard drives. Distributed attacks. Natural disasters.
There are so many things that can go wrong with a physical server machine. Things beyond your control, and sometimes even beyond the control of your host.
In such cases, you'd be happy to have a cloud setup. Server-related downtimes will be a thing of the past, and you can concentrate on what matters most — growing your business.
Adjust Resources
Hands down, one of the main cloud hosting benefits is the enhanced scalability.
That's the beauty of utilizing virtual servers — you can easily add or remove web resources, as per the client's needs.
Need more storage space? Here you go.
Not too crazy about your speed? More RAM is available.
Exhausting your processing power? Here is another CPU core for you.
Businesses are constantly evolving, and so are their hosting needs. Going for a resource-fixed platform and sticking with it for years is no longer a viable option. Cloud hosting comes as a perfect alternative.
Access Data Anywhere
Having constant access to your online information is mission-critical for businesses, especially enterprises with larger teams. Each member should have an easy way to view or edit data from any device with an internet connection.
Businesses are progressively moving from the typical office environment to a strictly-online collaboration, often from multiple locations around the world.
Cloud solutions hold the key to connectivity — you can just as easily do your work from home, in an office, or at the beach.
Control Costs
Naturally, price will always be a primary concern when hosting services are involved.
In its early days, cloud tech was rarely affordable. But as technology progressed and clients started paying attention, service costs became much more realistic.
The great thing about the cloud is the client's control over their expenses. Many hosts offer solutions on a pay-per-use basis, so overpaying is out of the question.
The market offers something for every pocket, with services ranging from free cloud hosting to enterprise-grade platforms that sell for thousands of dollars per month.
Reduce Carbon Footprint
Among all other exciting benefits, cloud hosting is helping the planet get greener.
A lot of companies use dedicated servers, but the majority of them rarely utilize more than 10-15%. That's quite a lot of energy just burning out there purposeless.
Cloud hosting raises server utilization to 65-75%.
The setup is as energy-efficient as they come — the host just needs to keep enough servers active to be able to handle traffic surges. The rest are just sitting idle and not consuming any power, thus reducing the overall carbon footprint.
We can go on like this forever, but we think you got the point — cloud is here to stay.
Still, if we convinced you it's high time you try this type of service, you better have a solid strategy on how to pick the best host.
Our Methodology
A simple Google search on "best cloud hosting" brings about 189,000,000 results.
-> Reading through all the popular reviews and pages, we were able to select 42 companies as a starting point.
-> For the needs of our current analysis, we only researched managed cloud packages, which helped scratch off six providers.
-> Time to throw the feature set into the mix. Are you getting enough value for your money and what are your extra options? This is a key selling point, so we had to be stern — only 23 providers made the cut.
-> We considered the cloud hosting reviews as well and eliminated a couple more suggestions.
-> Once we created our accounts, we installed a simple one-pager website and started measuring its performance. We cut the cord on companies that were significantly slower and continued with 18 hosts.
-> Your server environment should be comprehensive enough, even for clients with no previous experience. UX and UI tests helped eliminate a few more providers.
-> Nothing better than round-the-clock assistance. We bombarded the host operators with sales and technical questions to determine their level of knowledge.
That's how we managed to get our shortlist of the best cloud hosting providers down to 9 names.
But don't just take our word for it.
We always encourage personal research. You are the best judge of your own needs, and different factors will influence your buying decision.
We can only help by outlining a few of them.
How to Choose a Reliable Cloud Hosting Provider
Setting up a virtual server in 2020 is no big deal, but offering first-class cloud services is a totally different ball game.
Here are a few things that can help separate the best from the rest:
Features — the main indicator of your cost efficiency. Start by ticking the boxes on your mission-critical requirements and see what you have left. Many times some sweet handy extras might pop up, optimizing your efforts in ways you've never considered.
Ease of Use — any great cloud platform should be easily accessible by newbies and seasoned professionals alike. If you don't have much experience, it's always best to choose managed over unmanaged hosting, leaving all the technicalities to your host.
Security — the cloud infrastructure in itself carries a lot of security benefits. But that doesn't mean your host shouldn't go the extra mile. Advanced DDoS protection, spam & virus detection and removal, offsite backups — there are more than enough ways to solidify your online defenses.
Support — many believe that "you'll never need support with a good host," and they are right… to an extent. While a problem-free environment is a coveted dream for any hosting client, that doesn't mean you can't find other uses of your host's support. Look for companies that seem to know what they're doing and aren't afraid to share their know-how to help your business.
Reviews — having some first-hand experience is the best way to judge a host, but who has enough time to test so many seemingly good cloud hosting providers? Online client reviews can provide a helpful sneak peek. While subjective and not always coming from real customers, those testimonials can easily cement your choice or raise some alerts you might've missed.
Price — whether you are looking to host an individual or business project, your budget has its limits. Sure, there might be some wiggle room, but you can't afford to overspend much. Luckily, the hosting market is versatile enough and offers adequate solutions across the whole scale. You just need to find the one that gives the best bang for your buck.
So, What's the Best Cloud Hosting Option in 2020?

At this point, the verdict is clear — cloud hosting solutions are here to stay. And it will get harder and harder for online businesses to neglect the trend.
Quite the contrary — over 38% of enterprises put public cloud adoption as a top priority, while others are already rocking a multi-cloud setup.
The cards will stack perfectly for any host that can offer solutions for:
The future is also looking bright.
Cloud tech is still evolving in leaps and bounds — Docker containers, configuration frameworks, and microservices outline just a few of the many exciting trends.
Ready to soar in the clouds with us?
You won't need plane tickets for this one.
FAQ
What is cloud hosting and how does it work?
Cloud technology utilizes a network of interconnected virtual servers instead of one physical machine. Eliminating the single point of contact gives you much more flexibility and security when storing and serving your data.
The only thing you need to run a cloud project is an internet connection.
The service utilizes a process called virtualization. It lets the server administrator operate the CPU load, scale resources, and manage virtual machines effortlessly.
What are cloud based servers?
When we're talking about "cloud based server," we refer to a machine that was built, hosted, and delivered via a web-connected infrastructure. The servers can be physical or virtual, but both configurations utilize the internet for easy access.
In the virtual model, you have a physical server, which you can divide in two or more virtual instances. They each have their own interface and operating system and can be accessed remotely from any location.
With a physical cloud server, you control the underlying hardware. This means the entire machine is at your disposal, and you can create as many virtual copies as you wish. You can still access them remotely, they just aren't shared or distributed.
What kind of websites use cloud hosting?
One of the great things about cloud services is their applicability to any type of project. Doesn't matter if you are looking to host an online shop, a new web app, or a complex project that utilizes a custom-built framework — there is a solution up there in the cloud.
The model helps with more than one industry problem — speeds up procedures, hardens web security, and controls costs.
In that sense, any individual, SMB, or large enterprise can find a suitable environment for their online project.
Even some of the biggest websites like Facebook and Youtube are doing it.
What is the difference between web hosting and cloud hosting?
The two hosting types are very similar and mainly differ in the storage method for your files.
With traditional hosting, the process is as simple as they come. You store your web files on your host's physical machine. Every time someone clicks to view one of your pages, this sends a request to the server, which consequently sends the needed information back to your browser.
Cloud hosting eliminates the need for these constant connections back and forth to the physical machine. Instead, you have cached copies of your data on multiple locations, and each request gets the information from the closest nearby location.
Cloud tech is all about flexibility, and that goes for all its aspects — resources, costs, management.