How to Make a Website for Selling in 7 Comprehensive Steps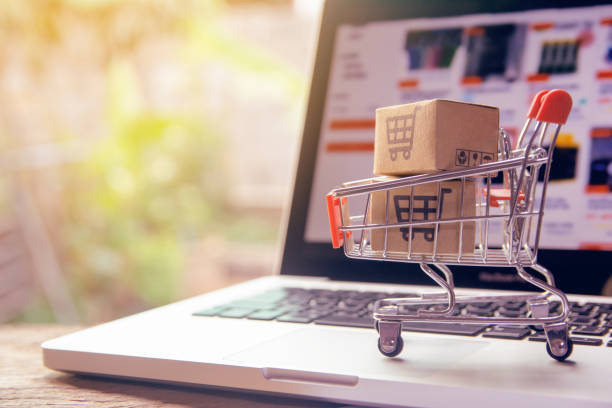 If you aren't tech-savvy, learning how to make a website for selling your products can be challenging, but there are several ecommerce platforms that can help you get started.
If you follow the comprehensive steps below, you'll see that the whole process doesn't have to be complicated.
Let's get the ball rolling.
What Is a Website for Selling Products?
On a website for selling products, customers can place orders. Obviously, this can apply to a small local store, a large retailer, or an ecommerce store.
The website can use one of three business models: business-to-customer (B2C), business-to-business (B2B), or customer-to-customer (C2C). A shopping cart, product catalog, and other features are required to use an online store builder and run a website of this kind.
It's always good if the website offers free shipping since the shopping cart abandonment stats and facts show that 73% of customers will buy products that are shipped at no cost.
Why Should You Sell Products on a Website?
If you don't have a website to sell products, you can only cater to people willing to visit your brick-and-mortar store. Unfortunately, that means you're missing out on a huge market.
If you've been putting off creating a website to sell products, there are a few compelling reasons to finally go through with it. 
People Shop Online a Lot 
The US online retail sales reached $214 million in the Q3 of 2021, and that number has been growing. Unfortunately, if you remain offline, you'll miss out on a portion of those profits.
It's probably not news to you that people these days tend to skip the trip to the local stores and do most of the shopping from the comfort of their homes. So if your competitors' products are available online and yours aren't, you'll lose that business. 
A Website Is Cost-Effective
For a physical store, you'll need to pay for the space, employees, utility bills, licensing and permits, furniture, cleaning materials, etc. In addition, most of these expenses are ongoing. 
However, selling products online eliminates the majority of those expenses. 
Of course, you'll still have the cost of web hosting and marketing to worry about, and you may need to hire people depending on your ecommerce store size, but the prices are more manageable and easy to budget for.
Online Shopping Is Convenient
People have a lot on their plates, and there isn't always time to go to the store. In comparison, browsing an ecommerce site and making purchases online is much more convenient and faster. 
Keep in mind that 69% of Americans shop online. People spend more money when shopping doesn't feel like an errand. When you sell online, you remove many barriers to purchase that come with a physical store. 
People Can Shop from Anywhere Thanks to Mobile Technology
The latest mobile marketing statistics show that more than 51% of shoppers use mobile phones to search for items online, so mcommerce will continue to grow.
One of the advantages of this specific channel is that people who see something they like can buy it right away, no matter where they are. This increases the number of sales opportunities and benefits both your customers and your bottom line.
Your Products Will Be Found in Search Results 
Without an ecommerce website, your products won't appear in the SERPs when potential customers search online for what you sell.
However, if your products are listed on a page of your site, Google will index them all. That is the first step toward having your items appear in search results, and it's a crucial step since 93% of online experiences begin with a search engine.
You'll need to invest in SEO if you want your site to appear on Google's first page. Search engine optimization means you need to optimize every aspect of your website.
The optimization process involves improving everything from the content to the technical aspects of your website so that your pages start showing up in the search engine results. But, before you even consider that, you'll need to make a website.
How to Make a Website to Sell Things?
There are numerous advantages to creating an online store. Here are the essential steps involved in making an ecommerce site.
Step 1 — Choose a Website Hosting Provider
Good for you if you're one of those people who can create a website from scratch! However, many people aren't as good at web development, so for them, it's easier to use an already-built platform. 
Hosting is required for your website to exist on the internet. So, first, you should research which web hosting is best for you and choose the best plan and provider for your needs.
Fortunately, ecommerce software provides a platform for hosting your website. Of course, deciding what's the best ecommerce website builder for you will be influenced by your requirements, budget, and level of technical expertise.
Search for a provider that supports ecommerce options. You need a hosting plan that offers the level of security required to accept payments. It also needs to be compatible with ecommerce software, which includes a checkout function and shopping cart.
In 2022, the best ecommerce website builders include Shopify, Wix, Web.com, BigCommerce, and Squarespace.
Step 2 — Choose and Register Your Domain Name
Your domain name will be your web address, so that is what potential customers will type in to get to your website. Therefore, we recommend you choose a simple name that will be easy for people to associate with your company when they're online shopping.
If possible, choose a domain name that includes popular keywords customers use when searching for your product type. However, the most important thing is ensuring the name is intuitive and connected to the brand.
Because .com domains for most two-word combinations are becoming increasingly scarce and expensive, you can consider alternatives such as .boutique or .cc. However, if you use hyphens and two or three words, you may still find an available .com.
Step 3 — Design Your Ecommerce Website
You can design your website once your domain has been registered and linked to your platform. Your site should look professional, and the design should direct visitors to make a purchase.
You can always hire a designer, but an easy-to-use website builder enables even inexperienced users to develop a website. This is possible thanks to a drag-and-drop editor that can be used to modify the design while working from pre-created templates.
Just make sure to choose a website builder that provides responsive templates that work well on desktops and mobile and that allows you to incorporate shopping features into your site easily.
Make a shipping page, a contact page, and a page outlining your return and refund policies. Depending on the platform you're using while trying to figure out how to make a website for selling, you will require different plugins or apps, but for sure, you'll need:
promotional and discount codes

text and email messaging automation

analytics that works in tandem with your advertising campaigns

safe customer accounts

payments via PayPal
Step 4 — Get an SSL Certificate
Every online shopper recognizes the little lock icon that appears in the browser on a secure website. This icon informs your shoppers that they can safely provide their credit card information without fear of hackers gaining access to it.
So, when creating an ecommerce website, it's crucial to obtain an SSL certificate to be trustworthy to your potential customers. In addition, Google prefers HTTPS websites, so this will also benefit your SEO efforts.
Some hosting plans offer a free SSL certificate, so you may be able to complete this step while signing up for your web hosting plan.
Step 5 — Set Up Your Merchant Account
To sell your products online, you must have a way to accept payments. A merchant account is a business bank account allowing credit card payments to be processed. 
Any merchant account you open will charge fees for the payments you process, but the fee structures they provide will differ.
For instance, you might be charged a fee per transaction and a percentage of the amount charged. Setup, monthly, and statement fees may also apply. This is an unavoidable cost of online business that you should make room for in your budget.
Step 6 — Adding Products and Photos to Your Website
Now that you know how to build an ecommerce website, it's time to add your products.
The products you plan to sell should be relatively unique and display your brand name and logo. In addition, your products should all be in the same niche for the best results. 
Creating unique product descriptions that appropriately detail their features is also important. Above all, ensure you have high-quality photos of your products and add them to your website.
Step 7 — Promote Your Website
To begin selling your products online, it's not enough to just make a website. You must also assist people in finding you. Therefore, online marketing is an essential component of the success of any business website. 
You can boost your online presence with the help of blogging, social media, video marketing, email marketing, affiliate marketing, and influencer marketing. 
Speaking of which, influencer marketing is very popular these days, and it's not surprising since businesses earn $5.20 for every dollar spent on their campaigns.
Wrapping Up 
We hope our comprehensive guide gave you a solid idea of how you should build an online store website. Creating a site isn't that hard, but don't forget to maintain it, improve it, and ensure it's secure. 
So, don't wait anymore! Go and create your professional, polished website where you can sell your products.
FAQ
How many hours does it take to make a website?
It roughly takes between 150 to 500 hours to make a website.
The process will be divided into stages if you hire someone to build your website. The project phases are discovery, design, development, and website improvements.
How much does it cost to create a small business website?
A small business website costs on average between $2,000.00 and $10,000.00. The price of creating a website for your small business will be determined by factors such as the website's size, functionality requirements, etc.
How much does it cost to make a selling website?
While prices vary, a fully customized traditional ecommerce site can easily cost more than $2,000.00. An ecommerce site with 100 to 1,000 products can cost between $5,000.00 to $55,000.00.